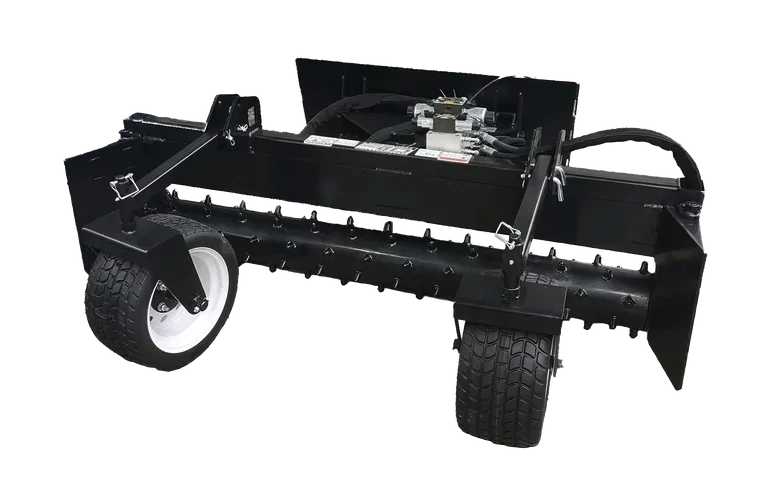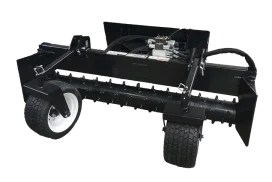 X-treme Power Rake
Perfect for seedbed grading, leveling and re-conditioning of multiple surfaces.
The floating design ensures that the rake will always remain level during operation.
The ultimate surface prep tool for clearing debris and grading surfaces of all types
The Star Industries X-treme Power Rake is a versatile skid steer attachment. It can grade, level, and recondition various surfaces and is perfect for seedbed preparation. The X-treme Power Rake has a unique design that protects the motor from damage by keeping it inside the drum. The rake has a bi-directional drum with carbide teeth and side plates that can be removed. The rake also has a floating feature that keeps it level during operation.
Inset Direct Drive Motor located inside the drum to protect it from damage
Universal 7 pin, 8 pin or 14 pin wiring harness
Solid foam filled tires
Front and back debris curtain
Bi-directional drum with carbide teeth and removeable side plates
Floating design to ensure the rake will remain level during operation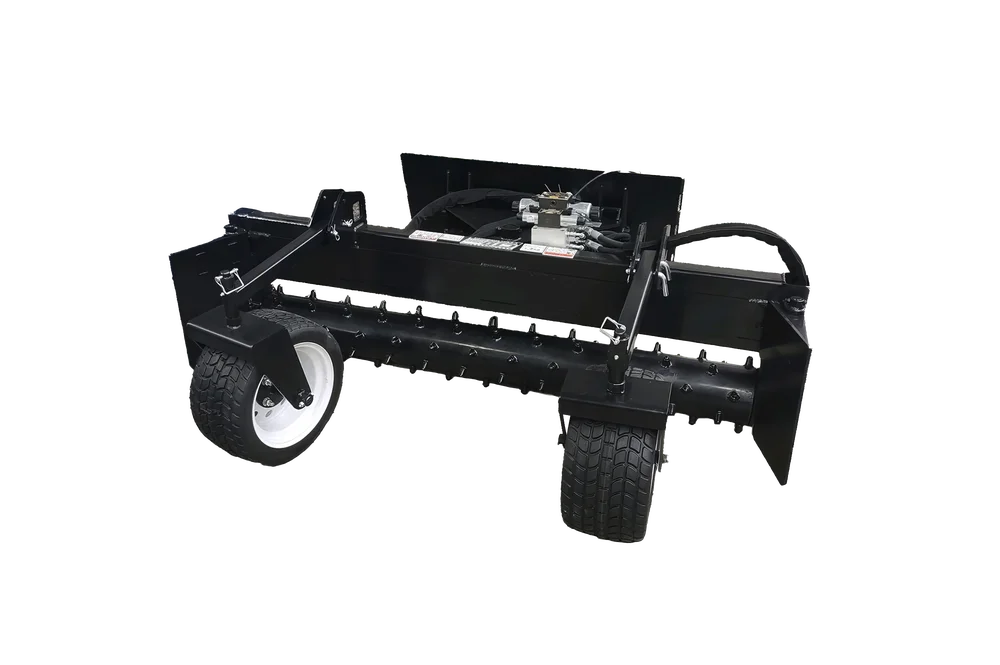 | Model | Description |
| --- | --- |
| 130-72 | 72″ X-Treme Power Rake for Skid-Steer |