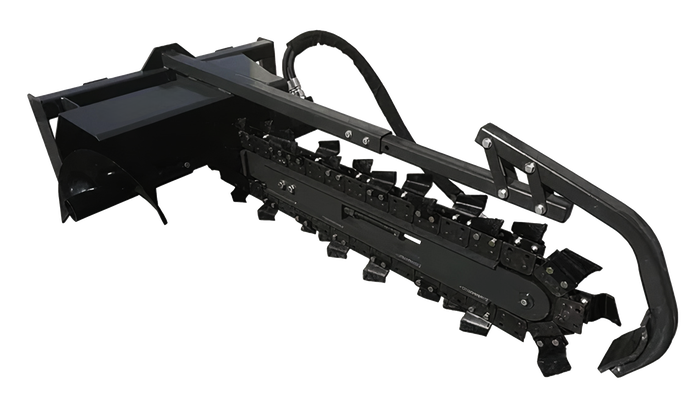 48in Trencher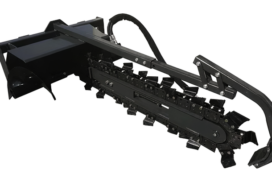 X-Treme Skid-Steer Trencher
Ideal for trenching water lines and cable lines.
Two arm sizes for digging different depths.
Optional chains for digging dirt, rock and frost.
Dig trenches fast through dirt, rock, frost and rock and frost
Get perfect trenches dug fast with the Star Industries X-treme Trencher. The trencher comes standard with a full rock guard for added protection and available in two arm sizes for digging at different depths. With a dirt chain, ½ rock and frost or full rock and frost, there's no job you won't be able to do.
Includes 15" auger
Different chains available to suit different conditions
Powerful and safe
Flow requirement (GPM): 15-20 GPM or 20-30 GPM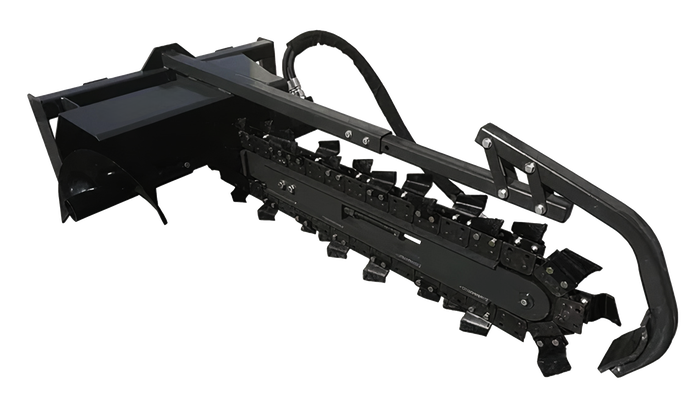 | Model | Description |
| --- | --- |
| 131-45 | 48″ X-Treme Trencher for Skid-Steer — CHAIN NOT INCLUDED |
| 131C | 48″ Combo Chain for Skid-Steer Trencher |
| 131D | 48″ Dirt Chain for Skid-Steer Trencher |
| 131R | 48″ Rock & Frost Chain for Skid-Steer Trencher |