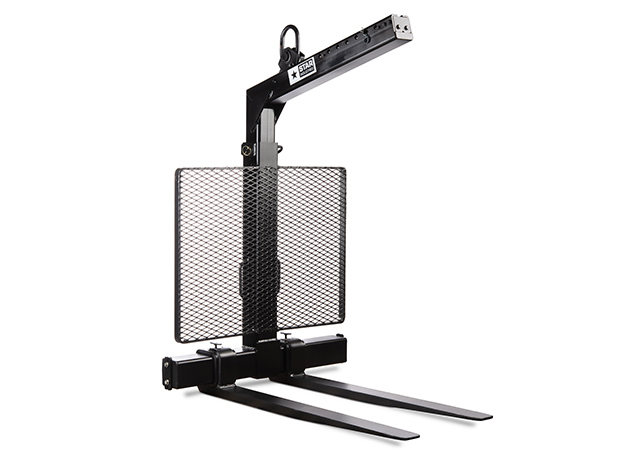 Self-shifting pickup trolley keeps forks level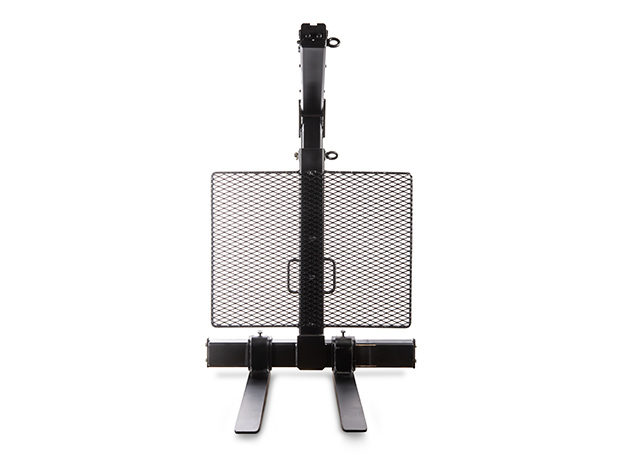 Built-in handles on vertical post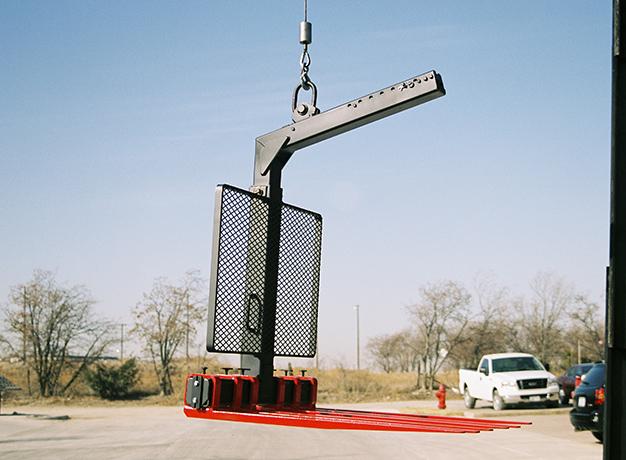 Crane Forks being lowered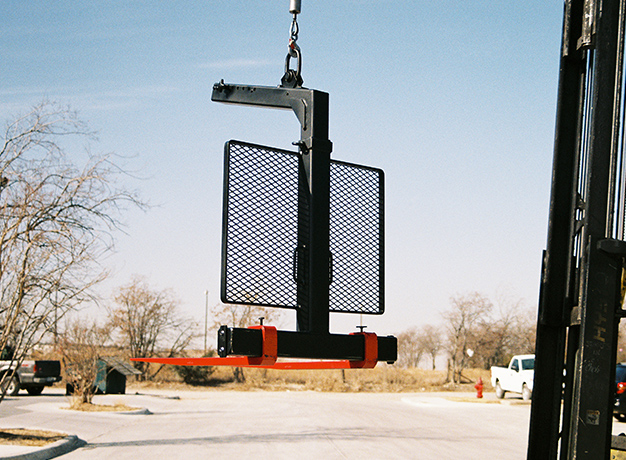 Crane Forks in action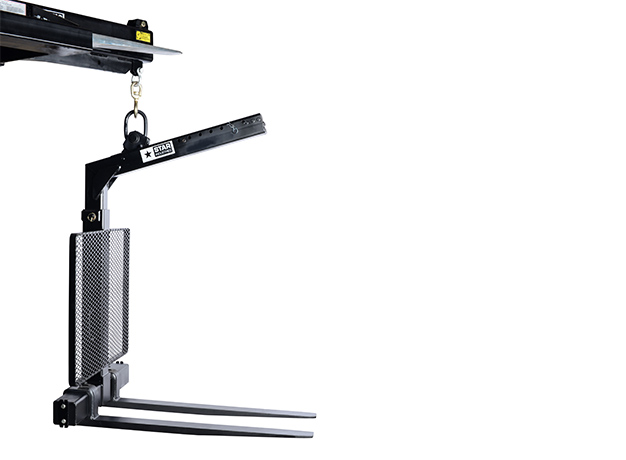 King post adjusts for load heights 48 to 68 inch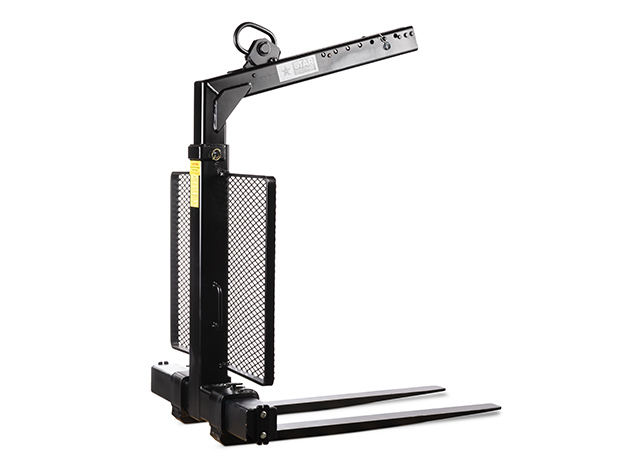 Crane Fork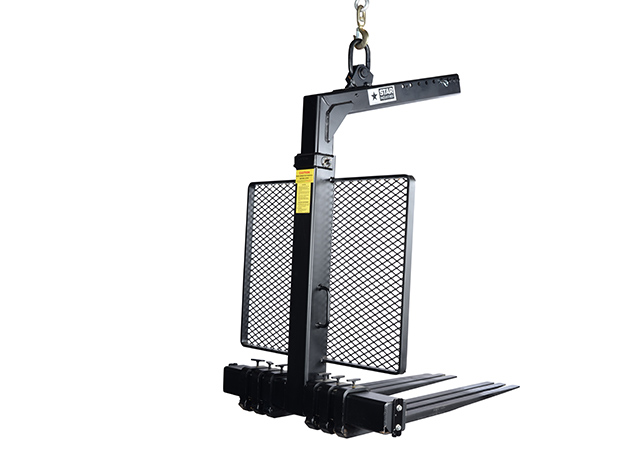 Easy to attach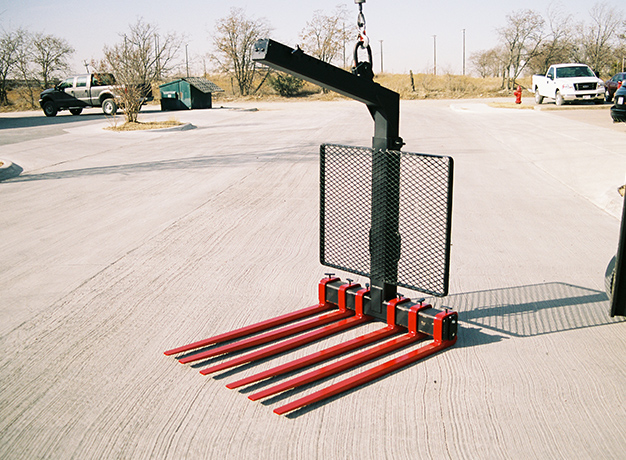 Crane Forks on the ground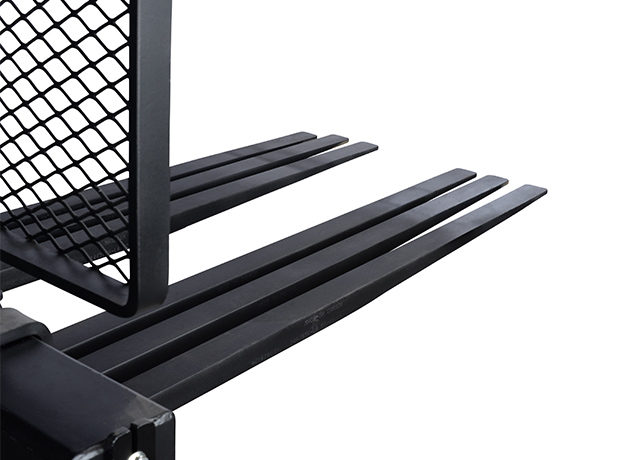 Transform your crane into forklift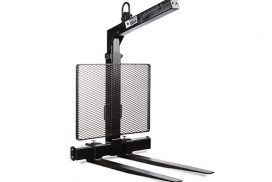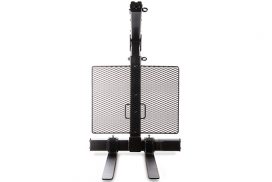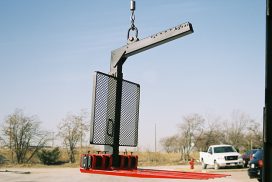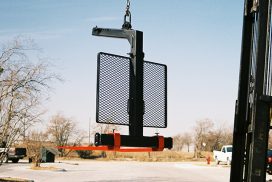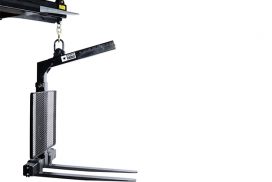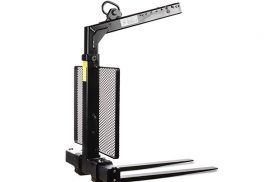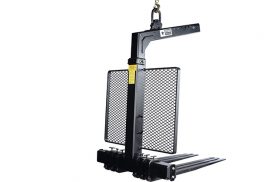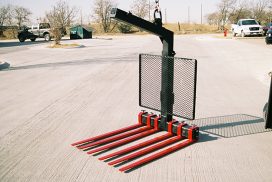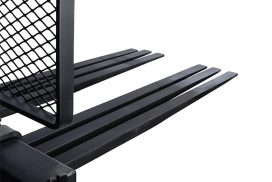 Crane Forks
Convenient built-in vertical post handles to guide forks into load.
Self-shifting (spring-loaded) load leveling pickup trolley keeps forks level when empty and maintains payload center of gravity.
Easily handle pallets with a crane
Transform your crane into a forklift. This easy-attach assembly needs no cables or pulleys, and the adjustable stop accepts 36", 40" and 48" pallets.
Trolley accommodates up to a 5-ton hook.
King post adjusts for load heights from 48" to 68".
Adjustable stop accepts 36", 40" & 48" pallets.
Backstop helps stabilize load 40" wide.
Forks spread up 40" wide (out-to-out).
Minimum load of 1500 to 1750 lbs. Trolley will not work properly with less load.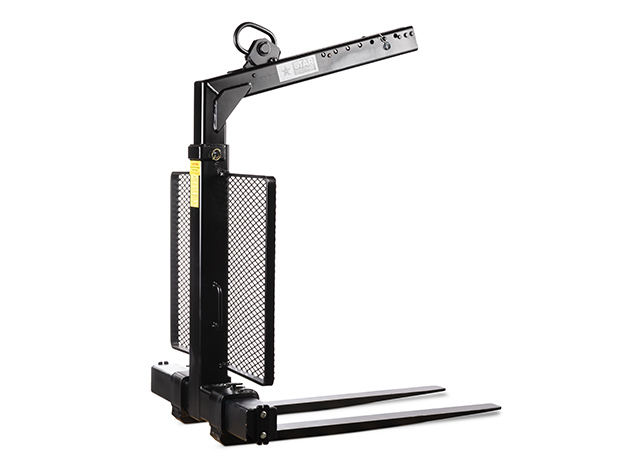 Crane Fork Frame not sold without a set of tines. Two tine styles available.
General Purpose Tines: These forks are the best choice for handling a wide variety of materials. The 46″ long forks are ideal for standard 48″ pallets.
Block Tines: These forks can be used with other materials including brick (just slide the forks together), but are especially adapted for use with cubed or banded block.
Frame
Model (Frame only)
Description
Weight
660
King Post Frame with backstop.
Select tines from below.
300 lbs
Tines
| Model (Tines only) | Description | Capacity | Weight |
| --- | --- | --- | --- |
| 660-01 | General Purpose. Set of 2 forged forks (1 ½" x 4" x 46") | 6,000 lbs | 188 lbs |
| 660-02 | Block. Set of 6 forged forks (1 ½" x 2" x 47") | 6,000 lbs | 258 lbs |
Operating manual/safety information available online and at 1-800-541-1797