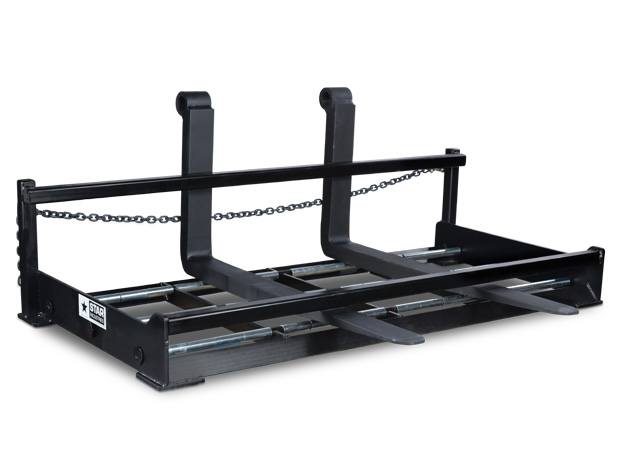 Keep forks organized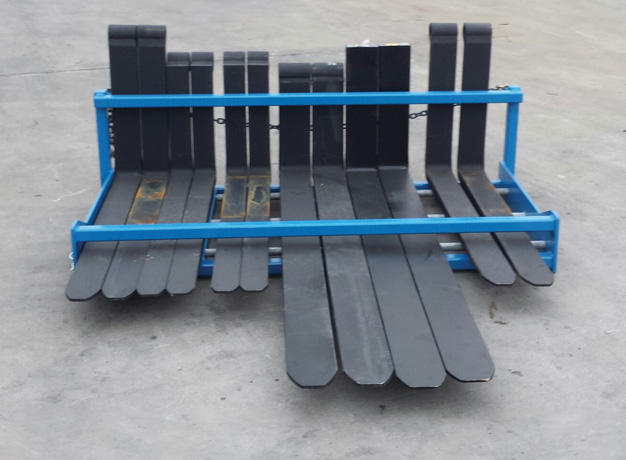 Front bar prevents forks falling sideways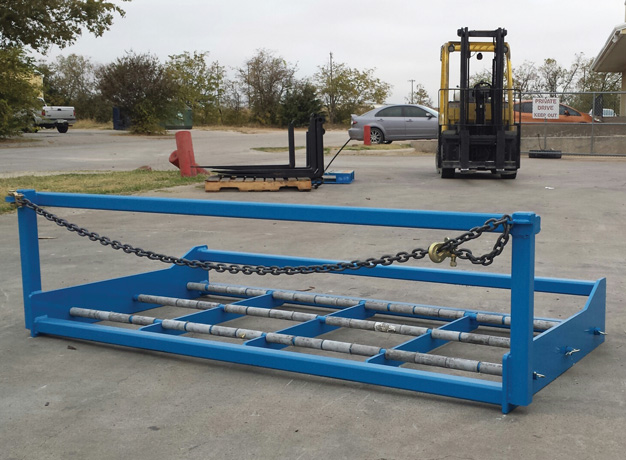 Heavy duty construction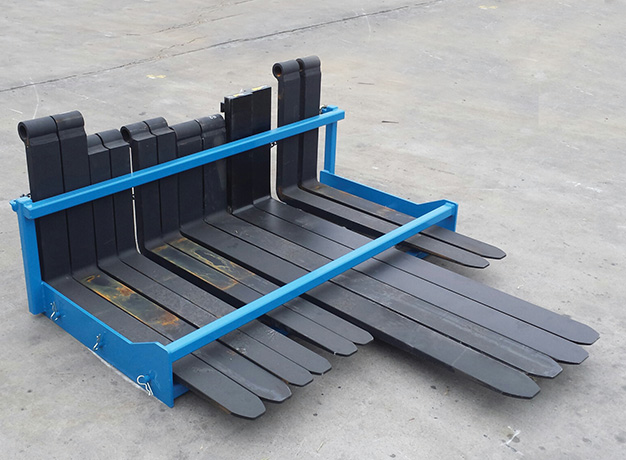 Forks are safely stored onsite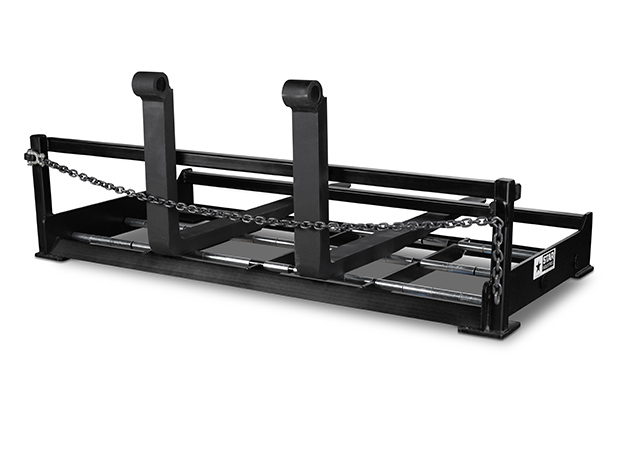 Fork Rack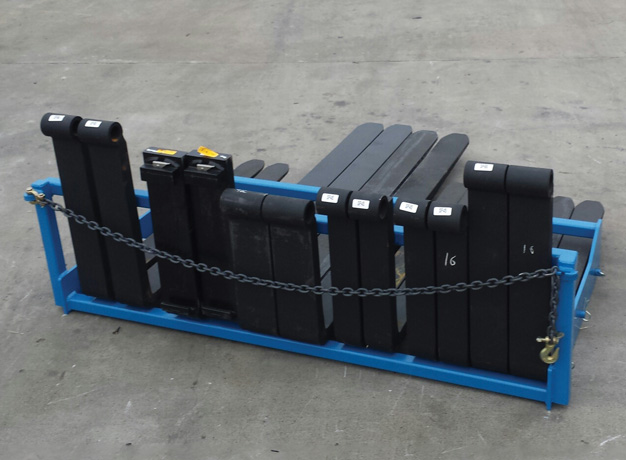 Forks organized and secured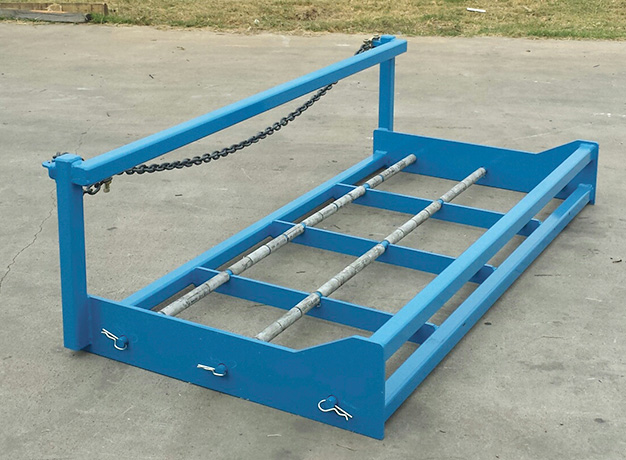 Star Industies Fork Rack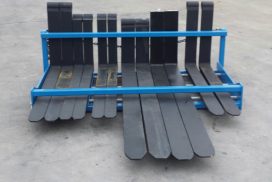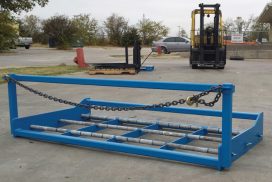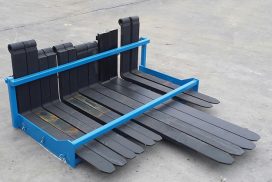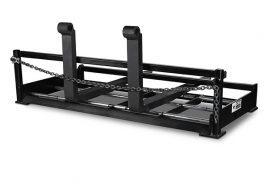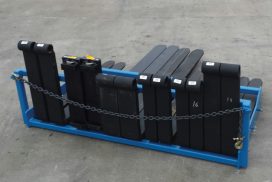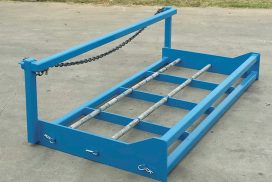 Fork Storage Racks
Keeps forks organized and easy to locate
Protects forks from accidental damage and operators from handling injuries
Unique multiple roller design makes it easy to slide forks in and out of pallet
Two models to choose from
Keeps forks organized and safely stored
Keep forks organized, off the ground and safe from damage with a Star Industries Fork Storage Pallet. The innovative pallet design eliminates the heavy lifting of forks and makes it simple to remove, store and re-attach forks.
Accepts forks up to 3" thick and 96" long
Front retaining bar keeps forks from falling sideways
Safety chain secures forks to pallet
Heavy duty construction fabricated from ½" plate and heavy wall tubing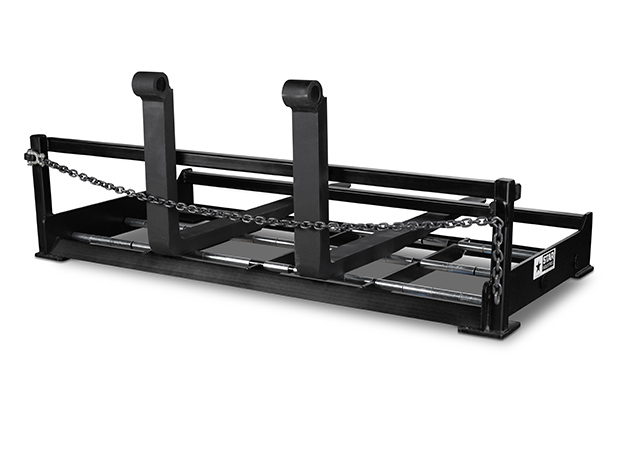 Model
Fork Storage
Accepts Fork size
Overall Length
Overall Width
Empty Weight
SF102-ITA
(for ITA forks)

6 pairs

Up to 96" long and 2.75" thick

89.5"

34"

475 lbs

SF101

9 pairs

Up to 96″ long and 3″ thick

78"

36"

350 lbs

SF101BL (w/ 24" Tall Legs)

9 pairs

Up to 96″ long and 3″ thick

78"

47"

555 lbs
Operating manual/safety information available online and by calling 1-800-541-1797.