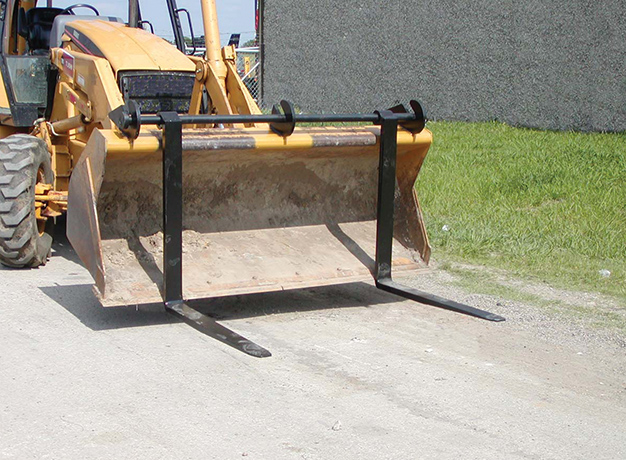 Over the bucket forks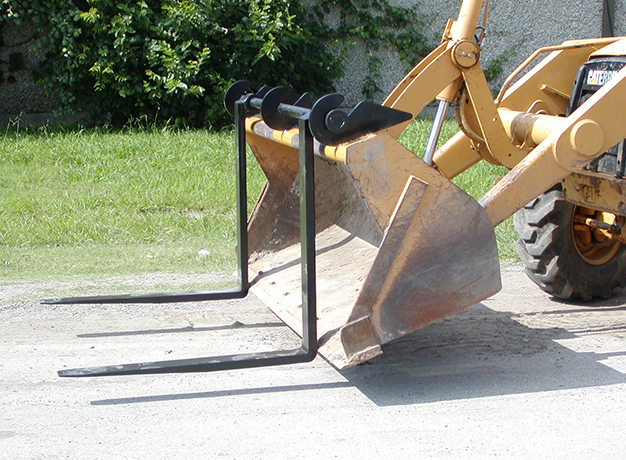 Over-the-Bucket Forks sideview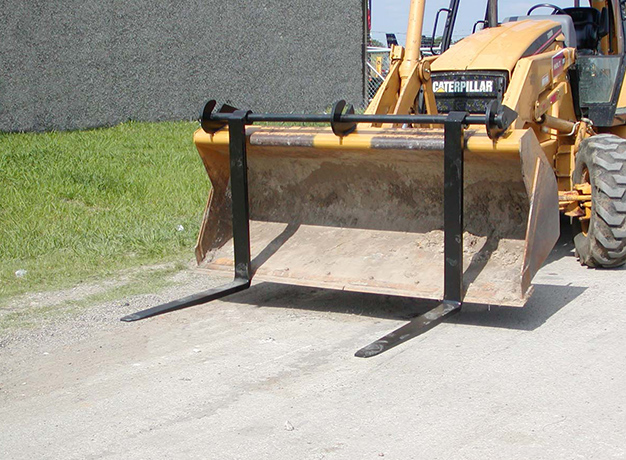 Over-the-Bucket Forks onsite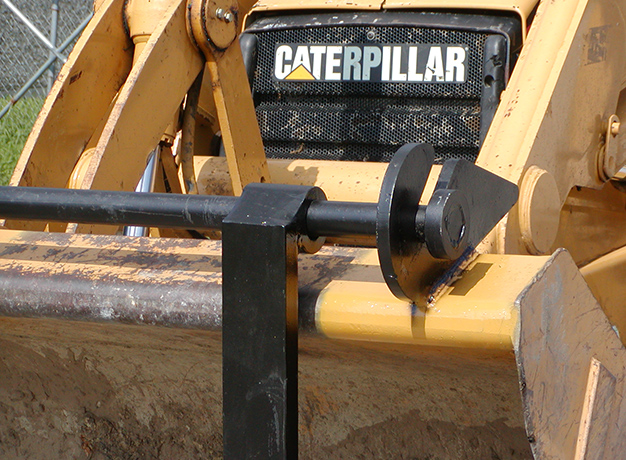 Close up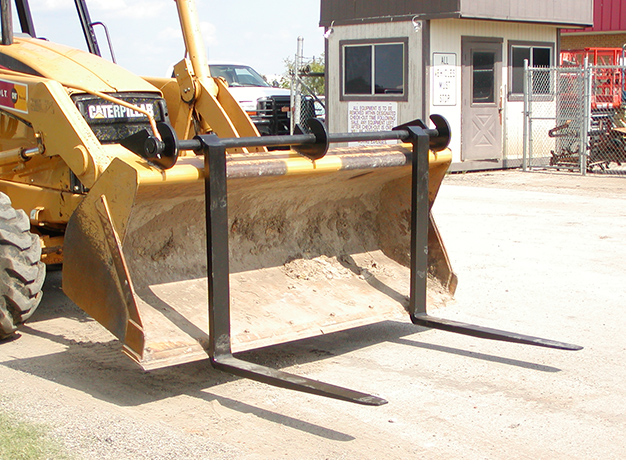 Worksite ready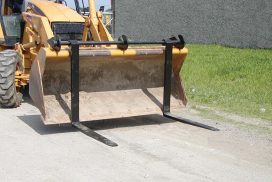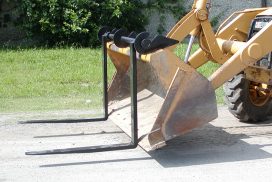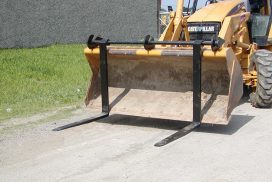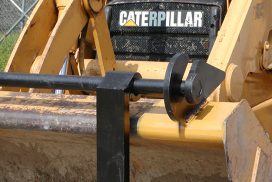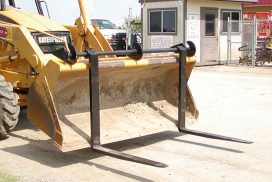 Over-The-Bucket Forks
Forged from one piece of premium-grade carbon-steel.
Come with standard ¾-inch brackets.
Operators can fit and remove the forks alone.
No tools needed and operators don't even have to leave their seat.
Add the convenience of a forklift to your loader
Add the versatility of a forklift to your loader with a Star Industries Over-the-Bucket Forks. We also sell CTI buckets forks with adjustable tine spacing that will fit buckets with or without teeth and that can be use on multiple loaders.
Add and remove forks from the comfort of the operator's seat
1. Roll bucket forward 2. Engage free-standing forks with brackets 3. Roll bucket back to level forks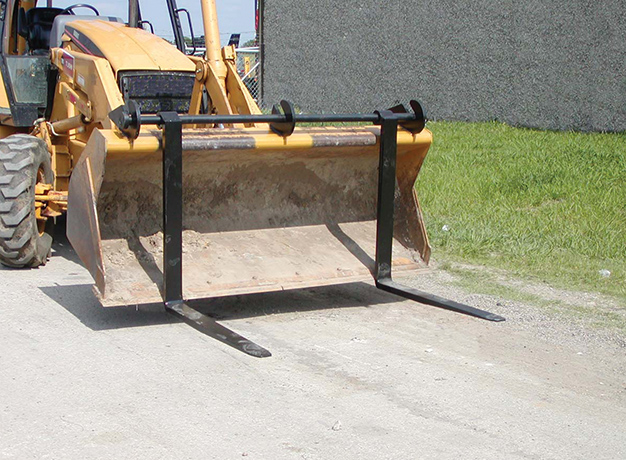 Over-The-Bucket Tines Only
Set of two 1½" x 4" x 42" Tines. 5500 lbs. cap. per pair
| Model | Description | Fork Back | Weight |
| --- | --- | --- | --- |
| LBA170-36 | Fits vertical bucket openings up to 36" | 43" | 285 lbs |
| LBA170-42 | Fits vertical bucket openings up to 42" | 49" | 305 lbs |
Over-The-Bucket Tines Only
Set of two 1¾" x 4" x 48" Tines. 6900 lbs. cap. per pair
| Model | Description | Fork Back | Weight |
| --- | --- | --- | --- |
| LBA180-36 | Fits vertical bucket openings up to 36" | 43" | 346 lbs |
| LBA180-42 | Fits vertical bucket openings up to 42" | 49" | 375 lbs |
| LBA180-48 | Fits vertical bucket openings up to 48" | 55" | 395 lbs |
| LBA180-54 | Fits vertical bucket openings up to 54" | 61" | 420 lbs |
Brackets only
| Model | Description | Weight |
| --- | --- | --- |
| LBA170B | Set of 3 "Universal-Fit" weld-on brackets required for LBA170 and LBA180 | 40 lbs |
Shaft only
| | | |
| --- | --- | --- |
| Model | Description | Weight |
| LBA170-02 | Shaft 2" x 80" solid steel shaft with retainers required for LBA 170 and 180 | 70 lbs |
Operating manual/safety information available online and at 1-800-541-1797