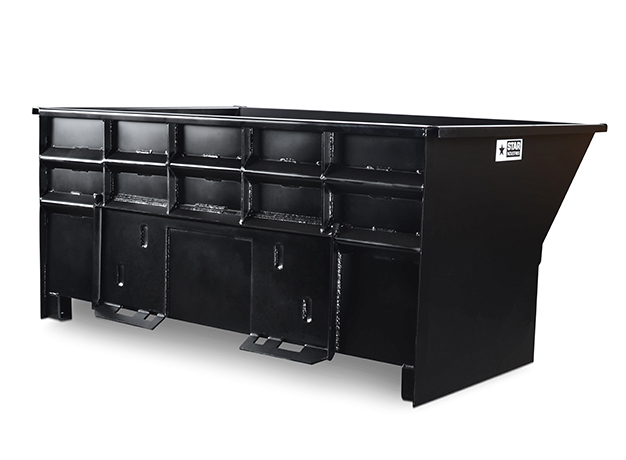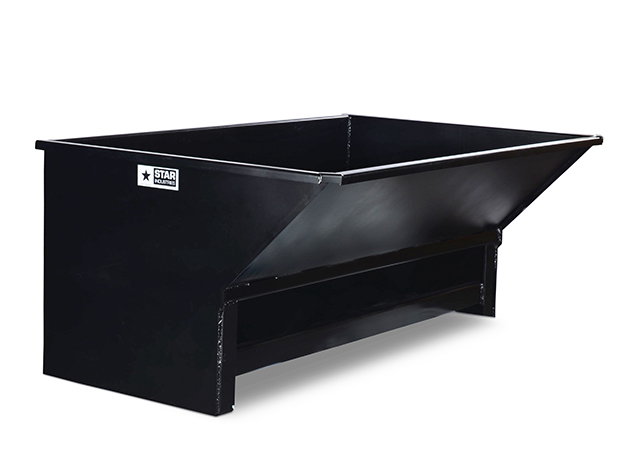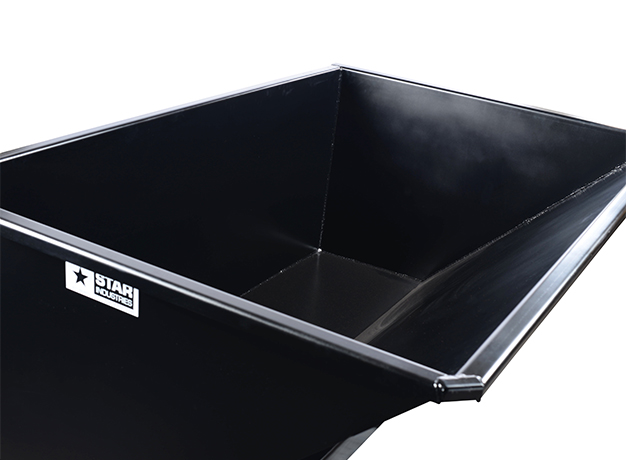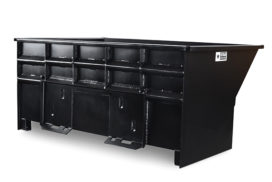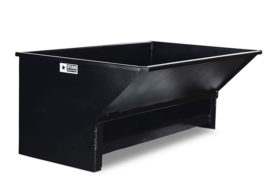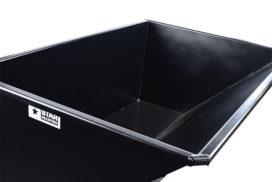 Trash & Loose Material Hoppers
Perfect for waste removal on job sites. Use skid-steer to dump hopper contents into larger containers or trash area when full.
Great for landscape yards and sites. Load full hopper on to the truck for delivery. Use onsite skid steer to dump hopper material right where it is needed.
Load and dump: deliver and place more material faster with a Star Industries Trash & Loose Material Hopper.
The large capacity hopper attaches directly to the skid steer making it easy to place and remove materials with minimal handling, disruption and cost. Quick attach options available for skid steers and most telehandlers.
Shell & sides are constructed from rugged 3/16" steel plate.
Entire Top Lip is formed into a channel section for added strength & rigidity.
Heavy 1/2" x 3" flat bar is formed to provide a stable base when the hopper is free standing.
Reinforced Heavy Duty Universal Quick-Tach fits most skid-steer loaders.
Forklift pick-up points are provided for moving hoppers around the yard or loading onto trucks.
Optional Casters — makes it easy for one man to push a hopper around inside a building.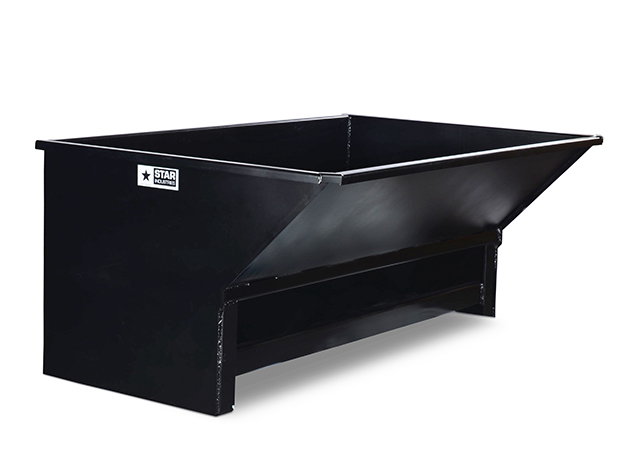 | Model ID | Width | Capacity | Weight |
| --- | --- | --- | --- |
| 151 | 48" | 1.00 cuyd | 558 lbs |
| 152 | 72" | 1.50 cuyd | 700 lbs |
| 153 | 84" | 1.75 cuyd | 775 lbs |
Danger: Do NOT use without installing retaining pins behind the heel of each fork and securing with hairpins or cotter pins. Safety chain(s) must also be used. Wrap chain around a strong part of the fork carriage and secure with locking grab hook. Operating manual/safety information available online and by calling 1-800-541-1797.