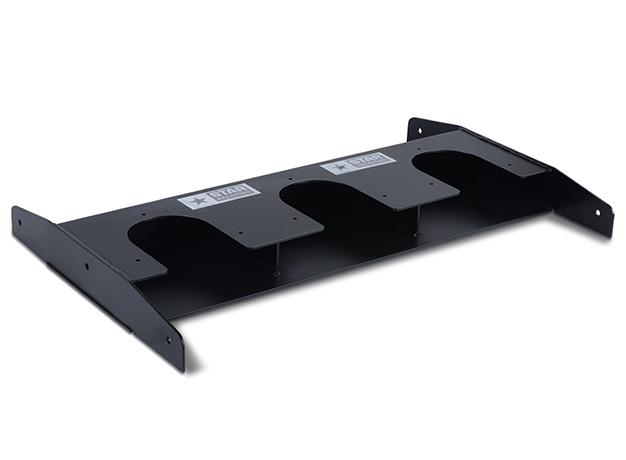 Rammer Stand keeps rammers stored in upright and secure position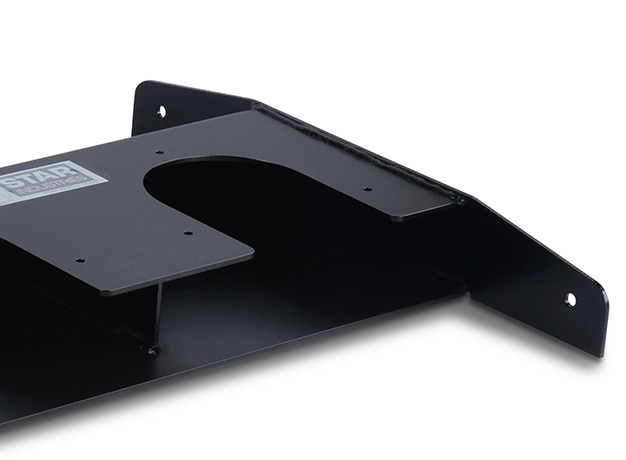 All steel construction for durability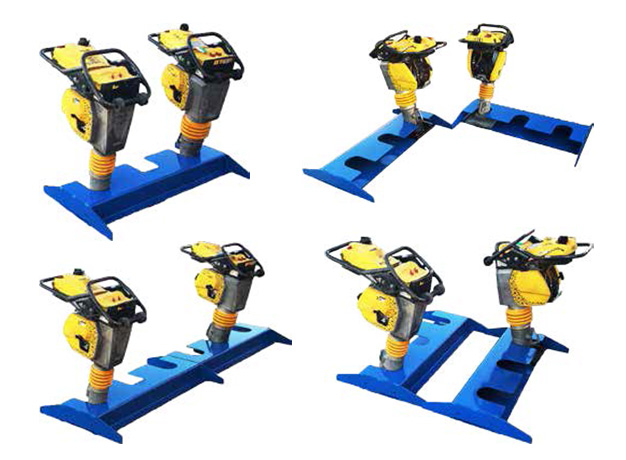 Organize configurations to suit your space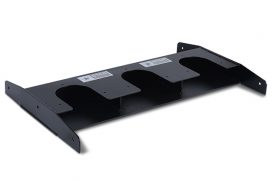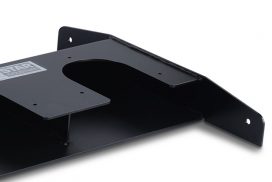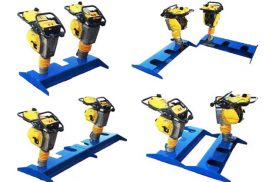 Rammer Stand
Keep rammers upright and secure
Welded all steel construction for long-term durability
Free standing: no need to anchor to the ground
Keeps rammers securely standing for safety
Store your rammers securely and safely with a Star Industries Rammer Stand. Bolt multiple stands together for the perfect storage solution for any space. Store rammers in a straight line along a wall. Bolt them back-to-back to form a square pallet or fit them in an empty corner of your yard.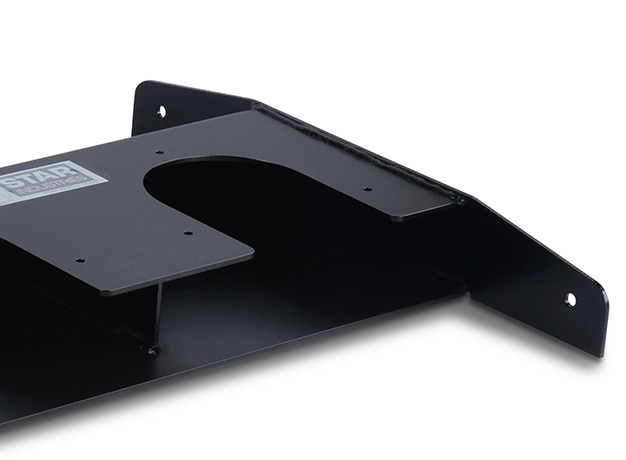 Model
925 Rammer Stand
Capacity
Each stand holds 3 rammers
Dimensions
30" long x 47 1/4" wide
Empty weight
125 lbs
Configuration
Use each unit as an independent
pallet or bolt multiple units together
Operating manual/safety information available online and by calling 1-800-541-1797.