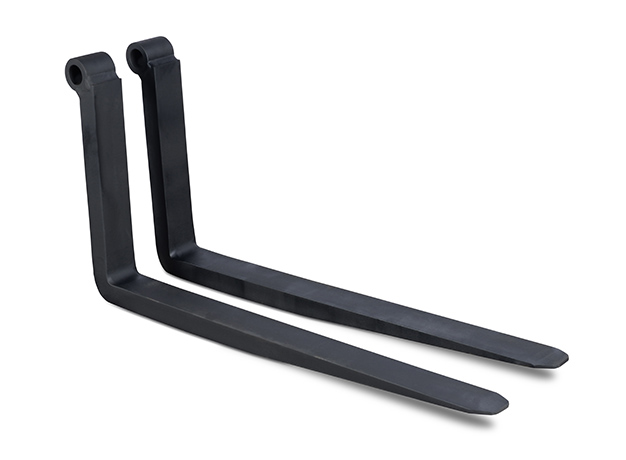 Shaft Mounted Forks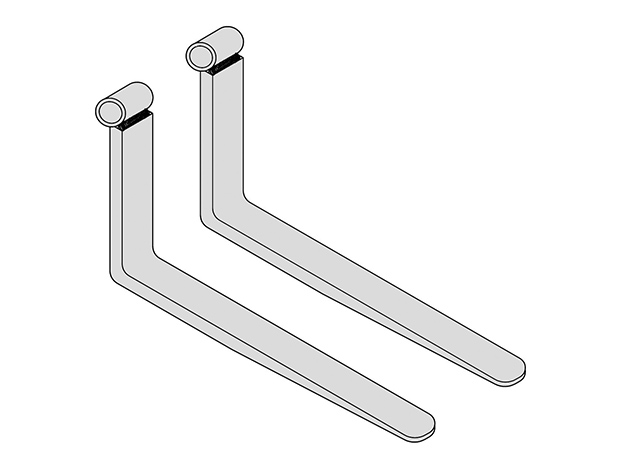 Shaft Mounted Forks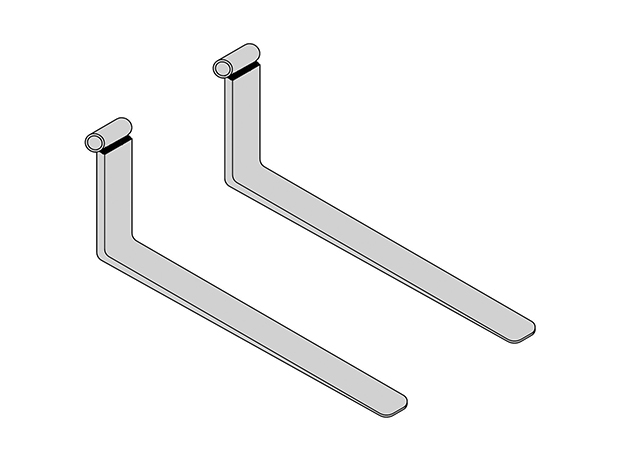 Shaft Mounted Forks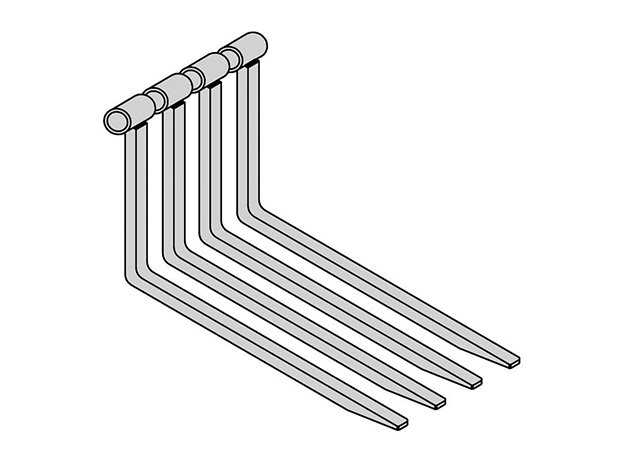 Shaft Mounted Forks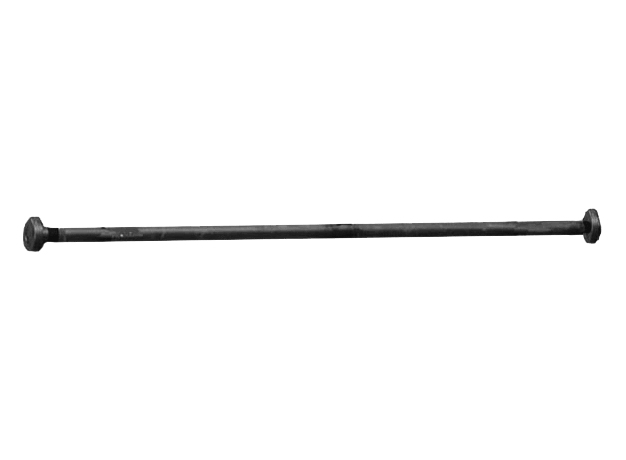 Fork Bar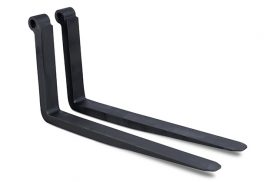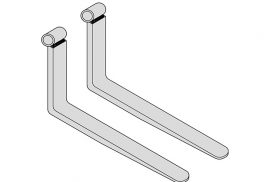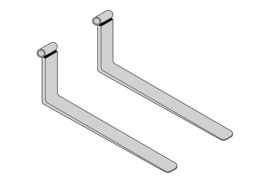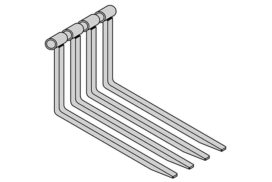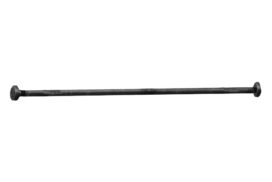 Shaft Mounted Forks and Bars
Designed to precisely fit each individual machine
Forged from heat-treated premium carbon-steel
Greater strength and resistance to bending
Fork life is rated to at least 1 million lift cycles
Including general purpose and block forks

Best quality forks in any size or capacity for any forklift
These shaft-mounted forks to suit all pin-type carriages for telehandlers and rough-terrain forklifts, including models from: JLG, Cat, Skytrack, JCB, Genie/Terex, SkyJack, Pettibone, Xtreme Will, Gehl, Gradall and Ingersoll Rand.
6 Reasons Star Forks are Better
Local manufacturing. All forks are manufactured in North America and only from high-grade certified materials.
No shortcuts. All forks are forged from a single piece of steel, then fully heat-treated, quenched and tempered for a minimum yield strength of 825 Mpa.
Certified production methods. Welding processes are certified in accordance with ISO 3834-2.
Rigorous testing. Fork heels and welds are subjected to full MPI crack-testing on all welds and the heel area by certificated operatives.
Full part traceability. Each fork is stamped with manufacturer's identification, specified capacity and load center, week of manufacture and production works order number.
Standards-compliance. All forks are guaranteed to meet or exceed the requirements of the national and (such as IS02328 and IS02330 and ANSI ITSDF B56.11.4) with regards to mounting details, load-, fatigue- and impact-tests.

Use our
Star Fork Selector
to choose the right replacement fork today. Simply choose your fork type and select your specs from the picklists available.

Replacement Fork Bars
Model
Finished shaft
size (dia.)
Carriage width
(out to out)
Overall shaft length (out to out)
Weight
FP20048
2.0″
48″
51.5″
48 lbs.
FP20060
2.0″
60″
63.5″
59 lbs.
FP20072
2.0″
72″
75.5″
69 lbs.
FP22548
2.25″
48″
51.5″
60 lbs.
FP22560
2.25″
60″
63.5″
74 lbs.
FP22572
2.25″
72″
75.5″
87 lbs.
Exact measurements needed
Operating manual/safety information available online and at 1-800-541-1797