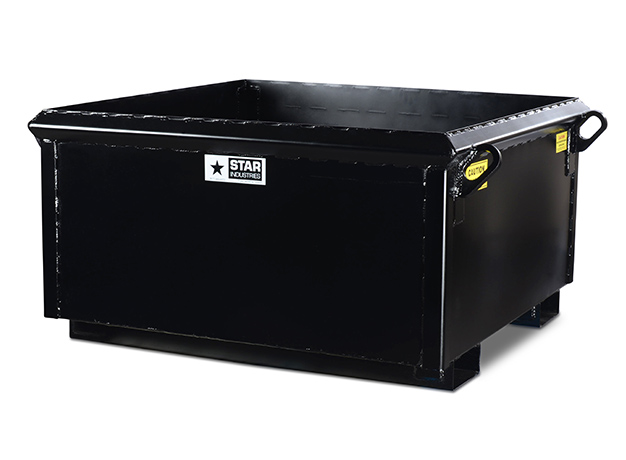 Crane Lift Box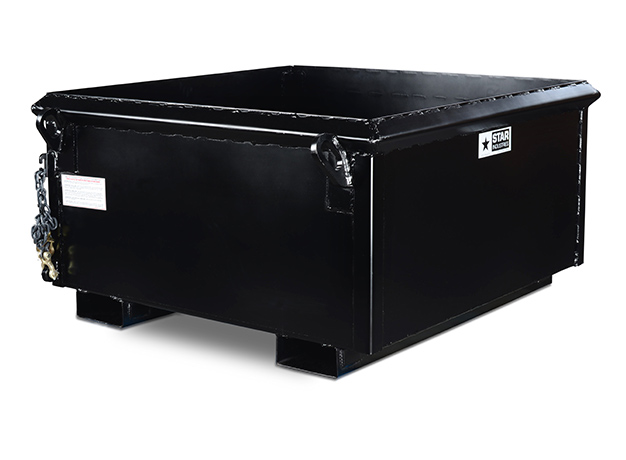 Lift and lower supplies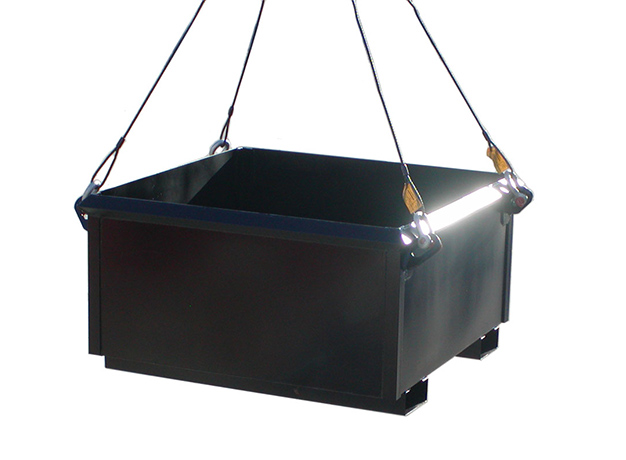 Engineered to carry up to 4,000 lbs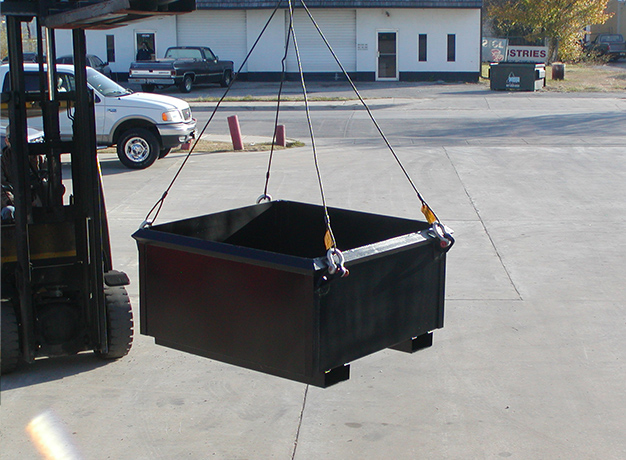 Crane Lift Box in action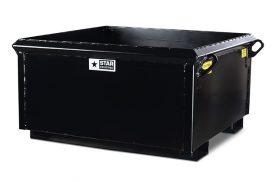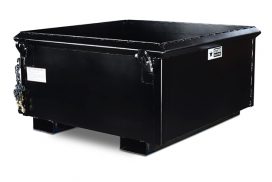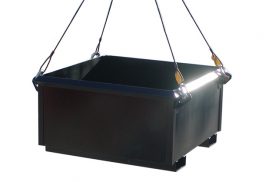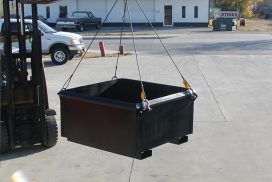 Crane Lift Box
Crane Lifting Eyes provide a safe 4-point pick up (Rigging NIC)
Comes standard with fork pockets to allow for easy handling with a forklift
Engineered to carry up to 4,000 lbs.
Easily lift supplies above or below ground level
Lift or lower supplies, materials and small equipment with a Star Industries Crane Lift Box. The box is engineered from strong 10-gauge steel and four-point lift eyes to carry a massive 4,000 lbs in weight.
Strong 10-gauge steel shell tub is heavily reinforced with 1/4" angle.
Rugged heavy-duty construction for long-term durability.
Rigging also available.
Rigging Requirements
Rigging for the Models 1454 and 1455 Crane Lift Boxes are not included. The rigging must have load ratings that equal or exceed the rated load capacity of the Crane Lift Box plus its empty weight. Screw pin anchor shackles are recommended to attach slings to the trash skip.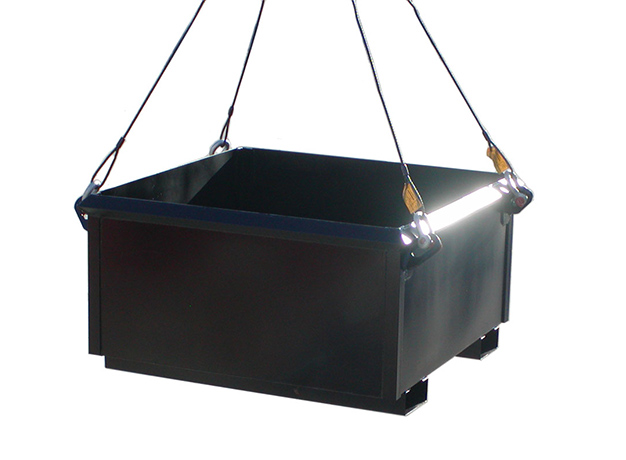 Model 1454 (2 ft. deep)
Model 1455 (3 ft. deep)
Dimensions
57" long x 51" wide x
27 3/8" high
57" long x 52" wide x
39 3/16" high
Capacity
1.2 cu yds
1.75 cu yds
Max. Load Capacity
4,000 lbs
4,000 lbs
Fork Pocket ID
3 1/8" high x 8 ¼" wide
3 1/8" high x 8 ¼" wide
Spaced on Center
31.5"
31.5"
Empty Weight
465 lbs
625 lbs
Operating manual/safety information available online and at 1-800-541-1797