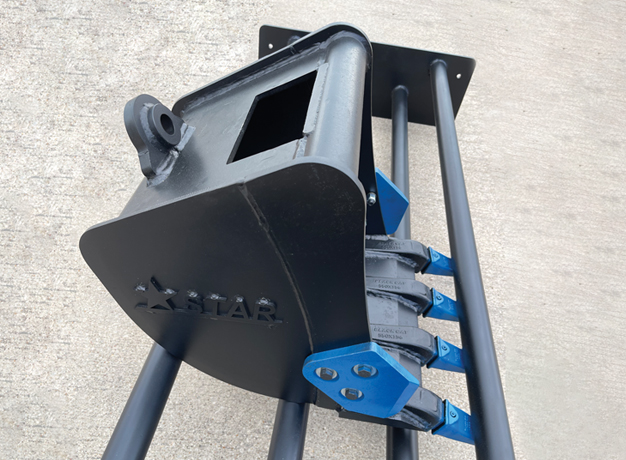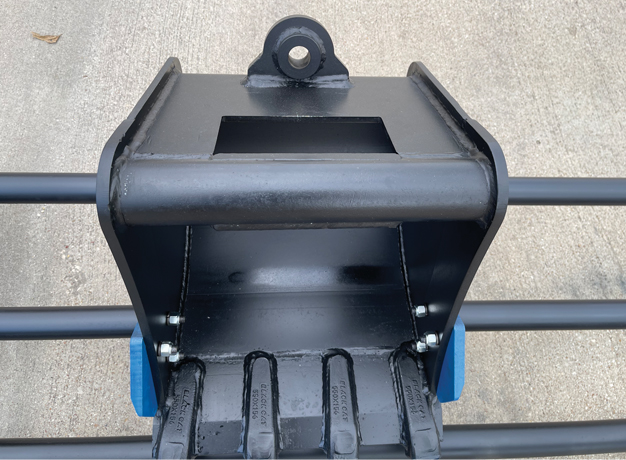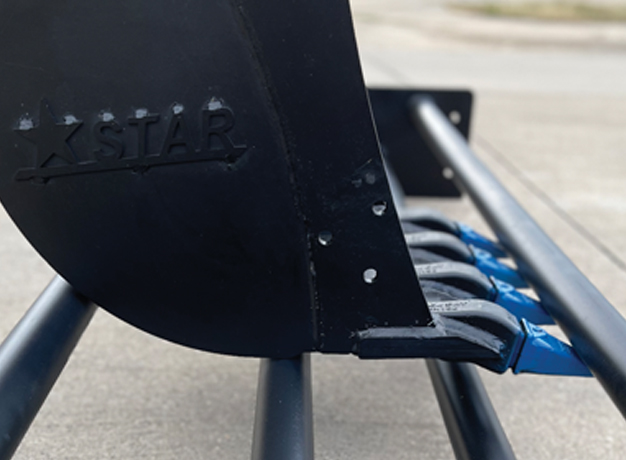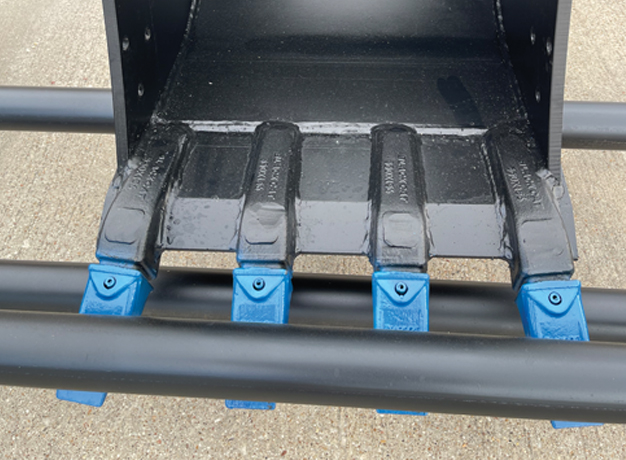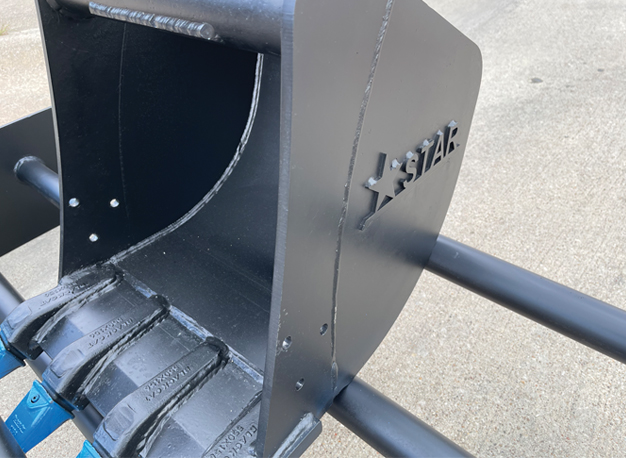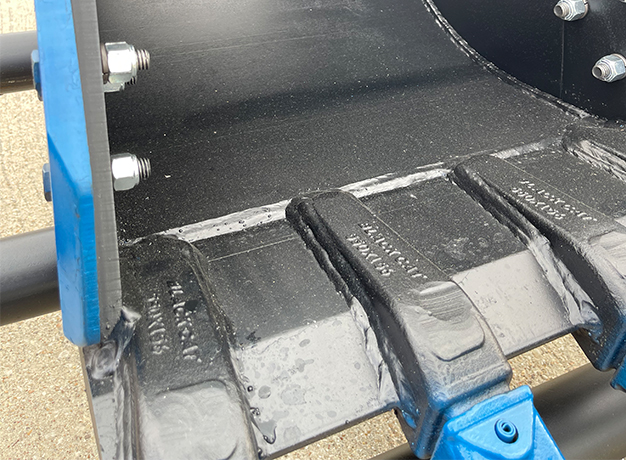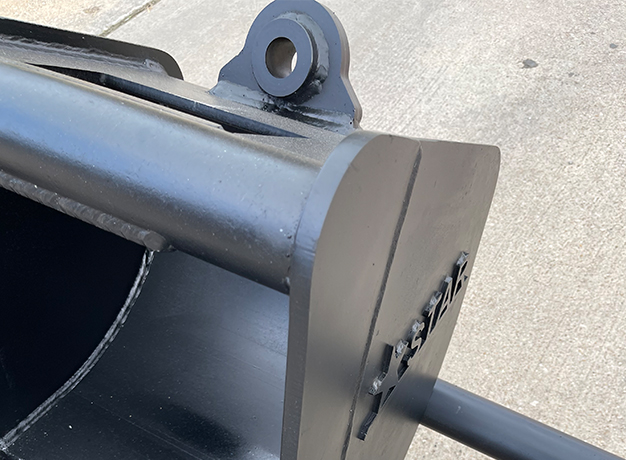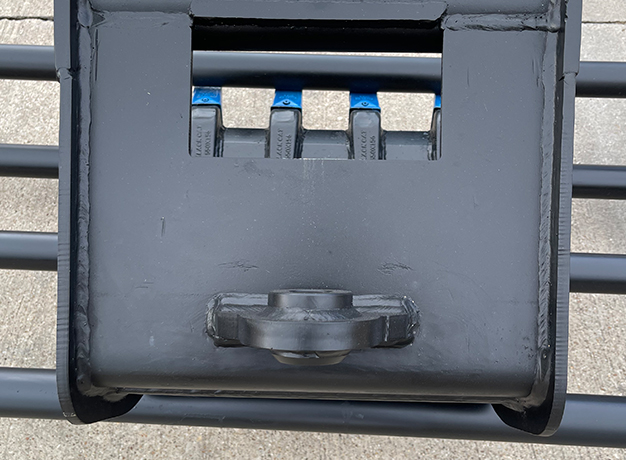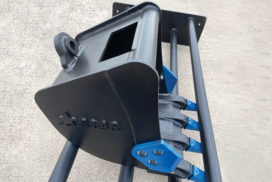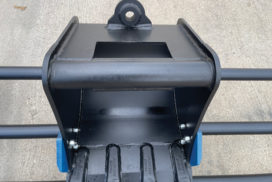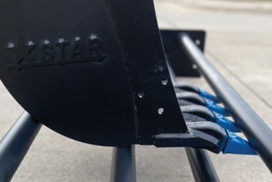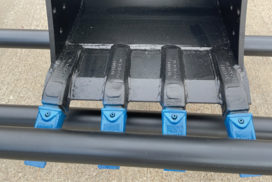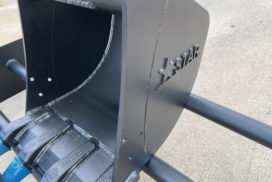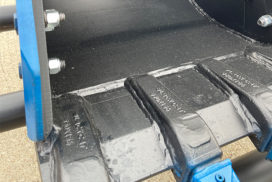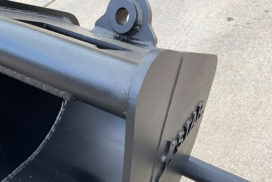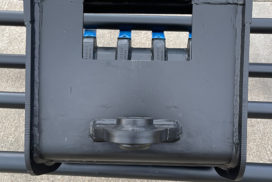 Mini Excavator Bucket
Specifically designed for tough clay or dirt with rock scattered throughout
Quality Construction — high wear materials for long life operation
Mini Excavators are incredibly versatile ground-engaging machines.
The Star Industries Mini Excavator bucket is specifically designed to work with almost all machines. It features superior design, unmatched strength and durability to give you the long life and performance you come to expect from Star.
Each bucket is engineered with tapered side plates to reduce wear on the bucket sides, and to allow for easier dumping.
Double radius, dual-tapered profile offers greater bucket loading fill factors and increased machine production.
Quick Attach Coupler — universal mount compatible
Cutting Equipment Options
Each bucket is equipped with industry standard teeth (or blade) for extra durability. Bolt on cutting edges are optional. Bolt on side cutters are highly recommended.
Standard Sizes Available
10" to 36", depending on size capacity of the machine.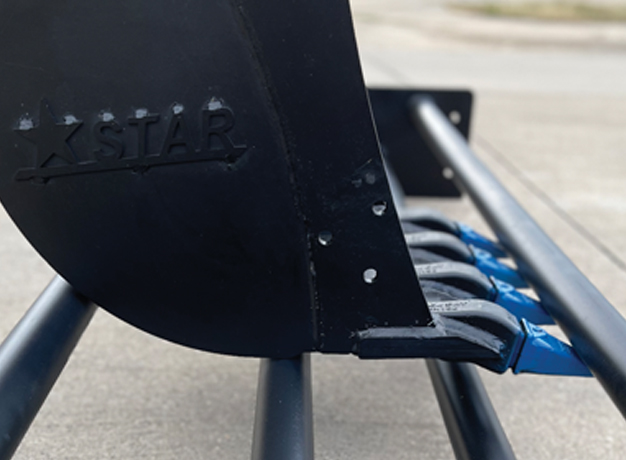 | Item No | Bucket Width | Bucket Cut | No. of teeth | Weight |
| --- | --- | --- | --- | --- |
| 910-10 | 10 | 9 | 0 | 112 |
| 910-10T | 10 | 9 | 3 | 131 |
| 910-12 | 12 | 11 | 0 | 130 |
| 910-12T | 12 | 11 | 3 | 148 |
| 910-18 | 18 | 17 | 0 | 169 |
| 910-18T | 18 | 17 | 4 | 193 |
| 910-24 | 24 | 23 | 0 | 215 |
| 910-24T | 24 | 23 | 5 | 245 |
| 910-36 | 36 | 35 | 0 | 305 |
| 910-36T | 36 | 35 | 7 | 348 |