October 12, 2021
Don't risk an OSHA citation: Use a Universal Fit Lift Hook
There are many times when you need to move equipment or materials from one location to another and the only tool at hand that's capable of the job is your forklift or telehandler. But wrapping straps, cables or chains around bare forks is a safety breach and can lead to an OSHA citation.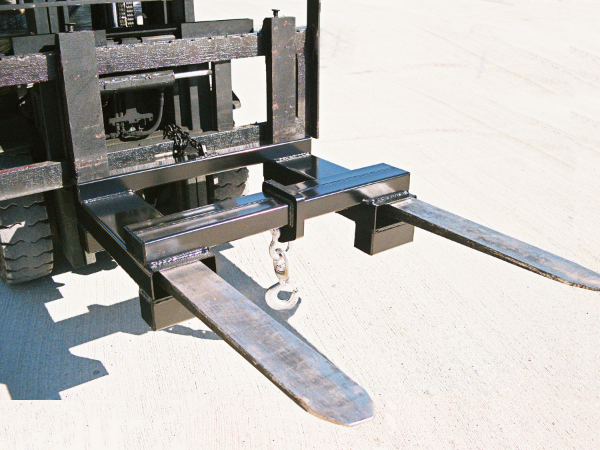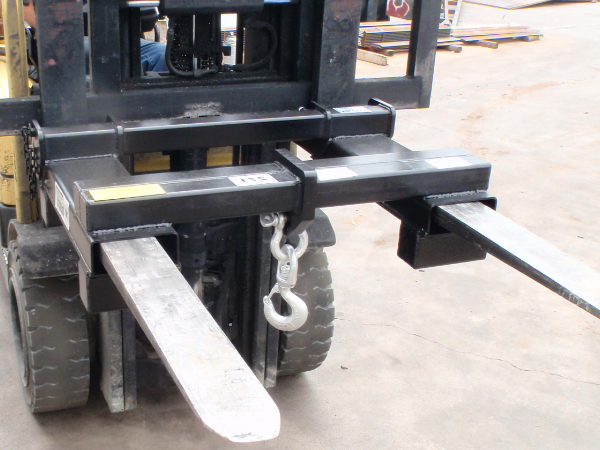 About the Star Universal Lift Hook
The Star Universal Lift Hook is a quick and compliant way of converting a forklift or telehandler into a mobile crane for lifting and manoeuvring loads over short distances. Rugged construction and American craftsmanship make this a versatile tool that can be used with straight-mask and extendable-reach forklifts, safely lifting up to 22,000 lbs.
What to use it for
Safely move loads with a forklift or telehandler that would otherwise need a mini crane.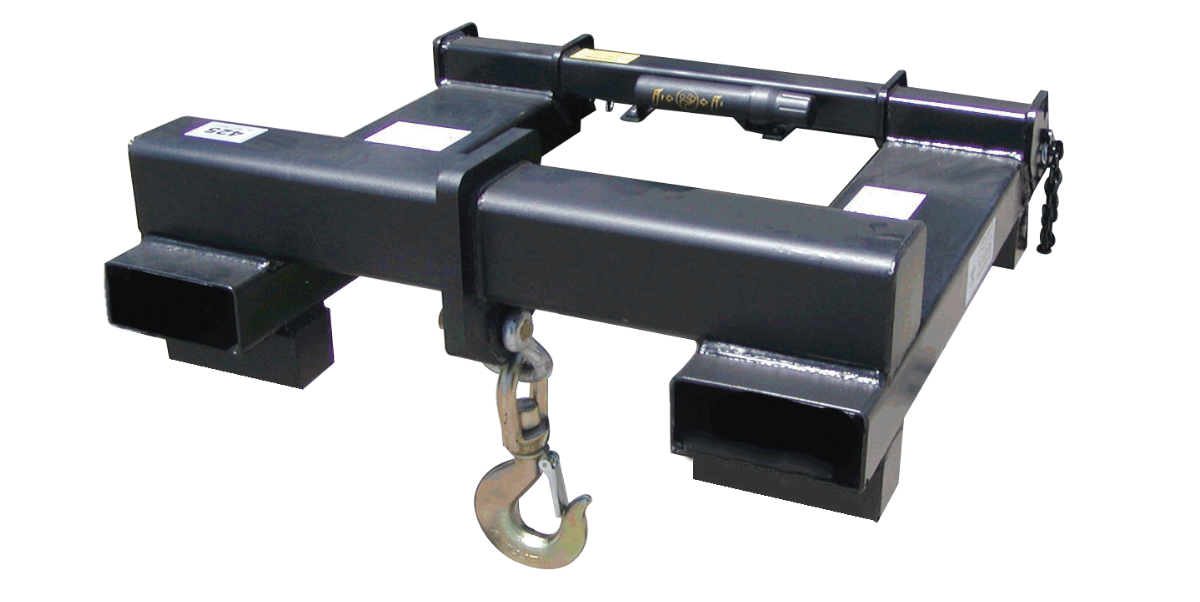 What we think you'll like about it
Universal fit: slip-on-the-forks design permits use on most forklifts and telehandlers
Compliant: Meets / exceeds OSHA and ANSI requirements
24" load center: This is the load center for most forklifts maximizing the forklift's lifting capabilities
Safe: Easily slides on the forks and is pinned behind the heel for fast and easy securement
Handles heavy weights: 6,000 lbs – 22,000 lbs
Rugged heavy-duty construction: increased durability and long life
Safety chain included for additional security
Available Models
| | | | |
| --- | --- | --- | --- |
| Model | Lift Capacity | Weight | Overall Dimensions |
| 1366 | 6,000 lbs | 105 lbs | 29"W x 9¾"H x 24¼"L |
| 1370B | 10,000 lbs | 271 lbs | 42"W x 12"H x 28½"L |
| 1371B | 12,000 lbs | 277 lbs | 42"W x 12"H x 28½"L |
| 1377 | 22,000 lbs | 440 lbs | 44"W x 15½ "H x 28½"L |
| | | | |
| --- | --- | --- | --- |
| Model | Fork Pocket Size | Center-to-center of Fork Opening | Pocket Ends |
| 1366 | 6¾" x 3" ID | 20" | Open |
| 1370B | 24" long x 7½" x 2⅞" ID | 34" | Open |
| 1371B | 24" long x 7½" x 2⅞" ID | 34" | Open |
| 1377 | 24" long x 8¾" x 3½" ID | 34" | Open |