March 10, 2023
With a 25% heavier shell and 80% heavier cutting edge, this bucket is built to last
A skid steer bucket is the hardest working attachment in most yards and construction sites. This means they are subject to extra wear and tear.
That's why we've just released the Star Industries Extreme Skid Steer Bucket— the market's toughest ever bucket built to withstand the harshest of treatment.
Living up to its extreme namesake, this bucket is constructed with an extra 25% heavier bucket shell and 80% heavier blade cutting edge. As far as we know, this makes the attachment the toughest found anywhere in the North American market.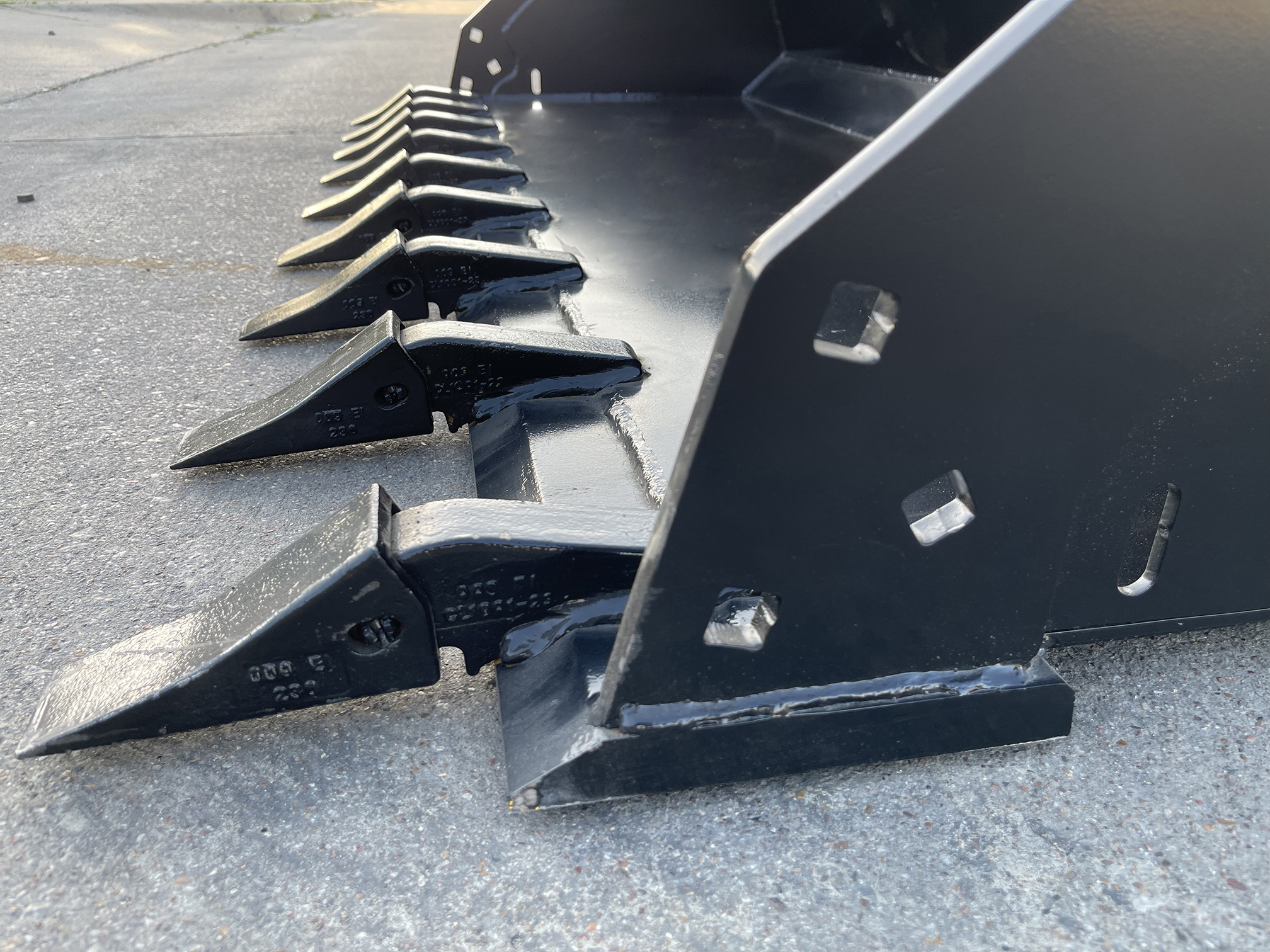 What to use it for
The Star Industries Extreme Skid Steer Bucket is designed for high use in extreme conditions. Typical applications for this bucket include supply yards, landscaping, civil construction, demolition and debris removal.
What we think you'll like about it
25% heavier shell with continuous welded seams – More steel and continuous welded seams inside and out add greater strength and longer bucket life
80% heavier cutting edge – The reversible 5/8″x8″ bolt-on blade gives 3 times more wear
Optional heavy-duty teeth – Feature 'pin-on' series 23 teeth that measure 2 1/4″ across the point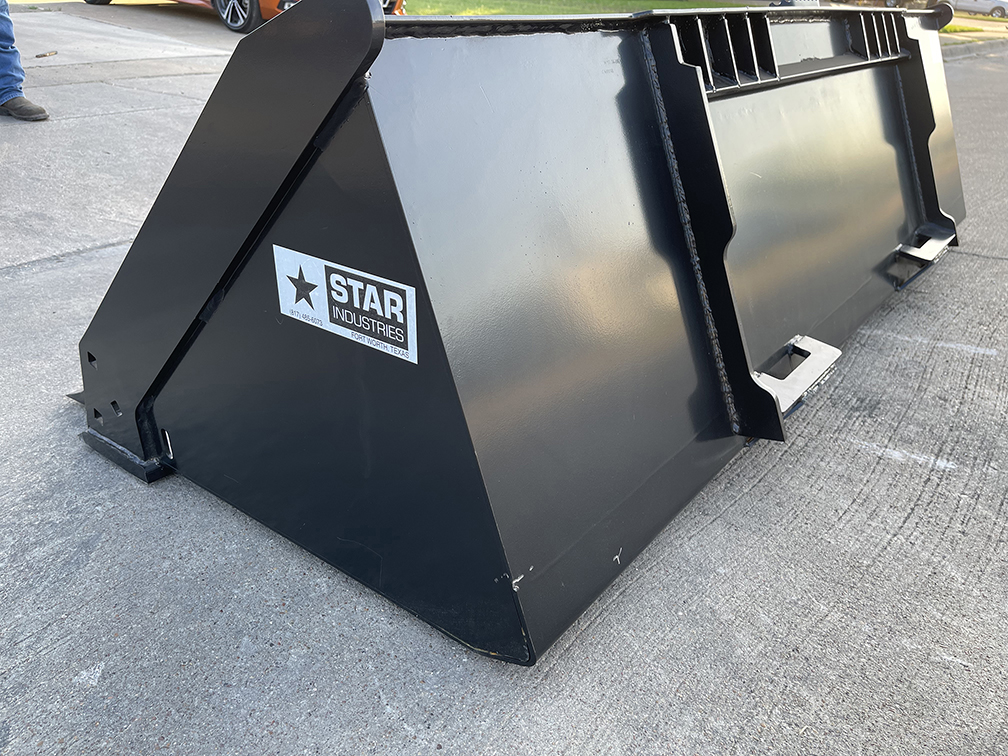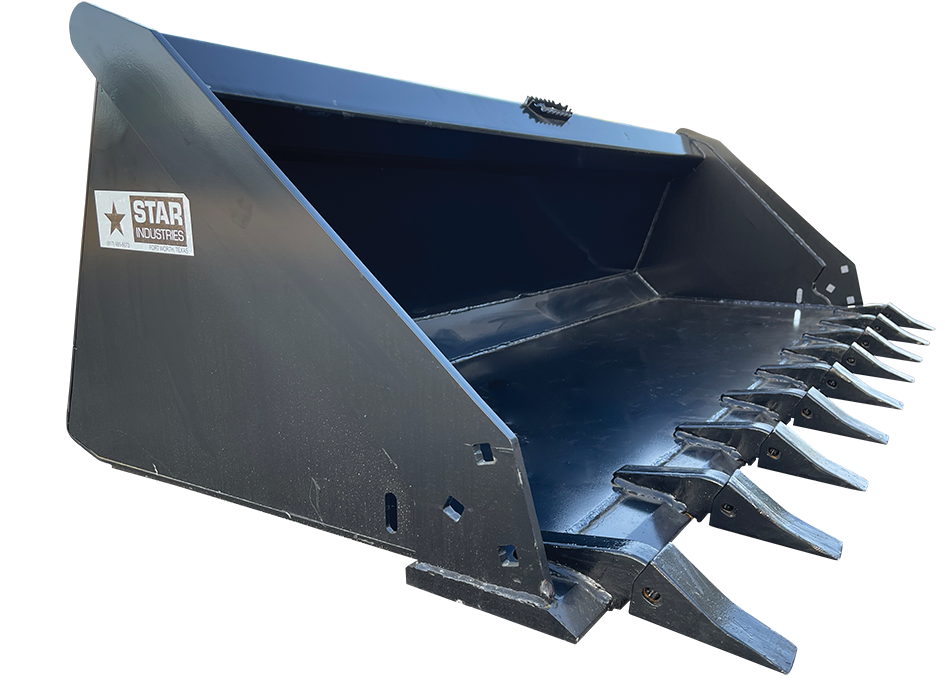 Low Profile Design — Operator can see the leading edge from the seat. Other profiles are also available.
Strong Universal Quick-Tach — Constructed of 3/8" plate steel to stand up to the new more powerful skid-steer loaders.
Load Transfer Heavy (½" x 3") Scuff Bars — Three to five bars, depending on width, reinforce bucket bottom and protect from excessive wear.
Buckets Designed to Fit each brand of loader
5-year warranty — Made in USA