December 3, 2021
Forklift buckets safety spotlight: quick-tach vs universal
What is the best use for each type of attachment? Are there situations where you should use one rather than the other? Star Safety digs in to find out.
Forklift buckets turn a forklift into a loader so you can reach places where loaders just can't. Attaching a forklift bucket to an extendable-reach forklift can suddenly make it incredibly easy to place materials in hard-to-reach places like elevated positions and behind high walls.
But not all forklift buckets are the same: different styles have different purposes and ideal uses.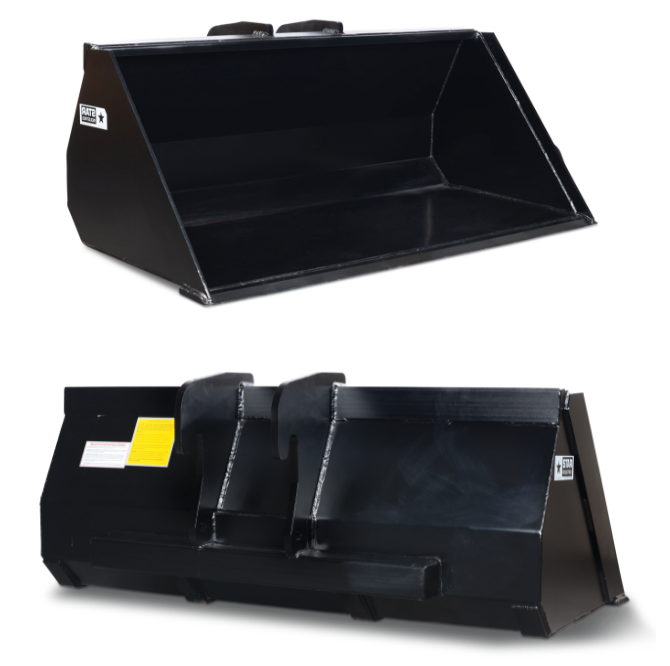 When to use Quick-tach forklift buckets
A Quick-tach bucket requires the removal of both the forks and the carriage. It then connects directly to the end of the boom. This provides a safe, strong connection. Removing the forks and carriage system also saves 700 to 1,000 lbs.
That means the telehandler will be able to safely lift a heavier load.
However, Quick-tach buckets are typically designed for a specific make and model of machine. That means rental fleets need to be well-managed to have buckets for popular makes and models available.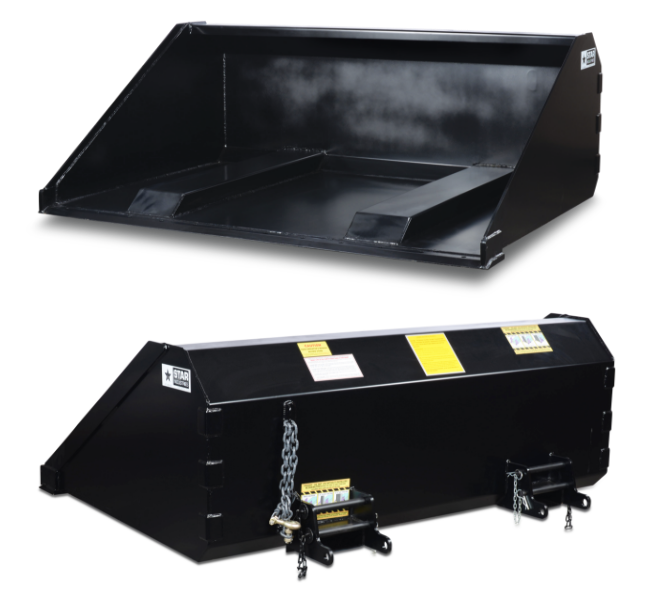 When to use Universal forklift buckets
As the name indicates, Universal forklift buckets can be used on (nearly) any forklift make or model of extendable-reach forklift as long as it's equipped with standard 48" forks.
This style of attachment uses a simple slip-on mechanism that slides onto the forks. It's securely locked into place with pins behind the heel.
Because the forks and carriage remain on the forklift, there's less chance of damage or loss to the forks (great for rental yards). To slide over 48" forks these buckets are deeper making the transport of irregular shaped loads easier (ideal if you have a bulky load). The added benefit is more cu. ft capacity without having to go to a wider bucket.
Their versatility means they tend to be very popular in a rental fleet as fleet managers can more easily manage their inventory.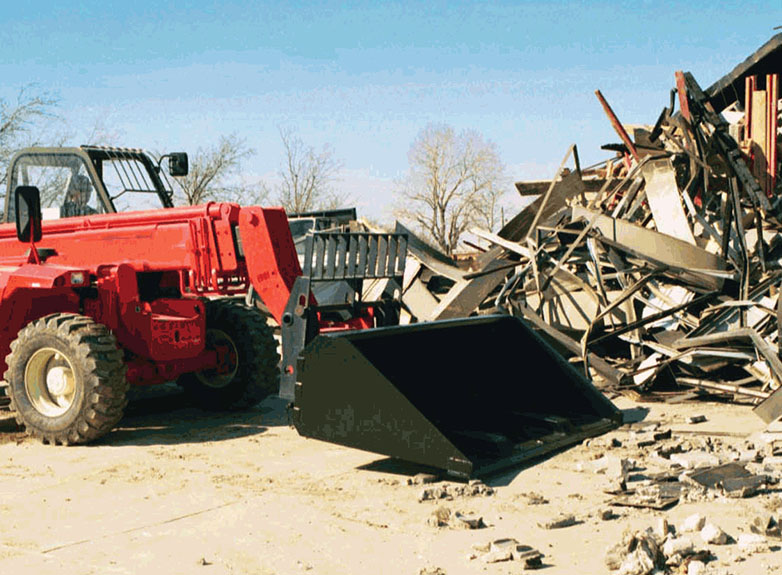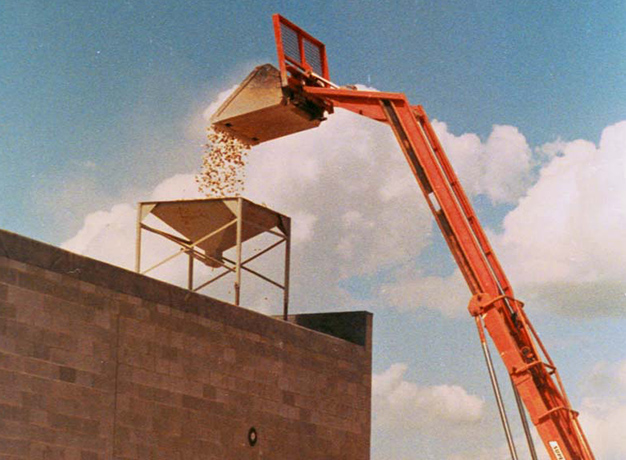 Tips and guides for safe use
Bucket size/volume should be matched to the heaviest material being handled, the lift capacities of the telehandler, and the boom positions in which the bucket will be used.
This will ensure the telehandler's rated capacity will not be exceeded.
When calculating load capacity, the weight of the bucket must be included along with weight of the material carried. This is the advantage of Quick-tach bucket — the weight of the carriage and forks (which are removed to install the bucket) can in some instances offset the weight of the bucket.
All Star forklift buckets are designed to handle loose materials. Good applications include but are not limited to, loading gravel, sand, or dirt out of a pile, jobsite clean-up, snow removal, back‑fill behind high walls, elevating roof gravel, spreading sand and gravel, and handling landscape materials.
Crucially, they are not intended for excavation or digging which in some cases could damage the boom of some telehandlers.