July 14, 2021
Make clean-up on the job site simple, fast and safe with a Star Industries Trash Hopper
It's all too common to see homemade forklift trash boxes on construction sites for the removal of rubbish and debris. Not only are these boxes dangerous and illegal—under OSHA legislation they are completely unnecessary.
The Star Industries Trash Hopper for debris removal is a cost-effective forklift attachment for the safe removal of waste from wherever it needs to be removed—floor, elevated deck or even the roof.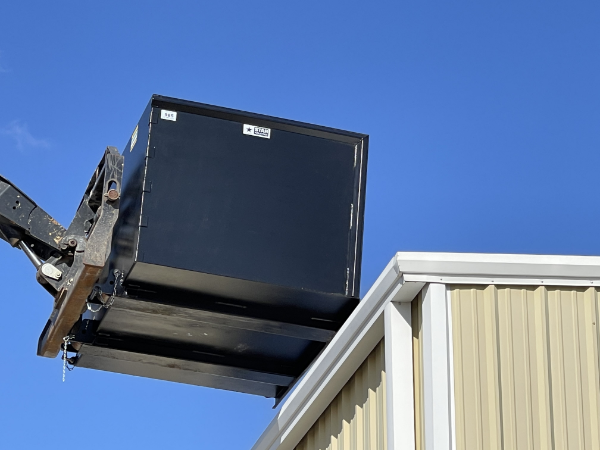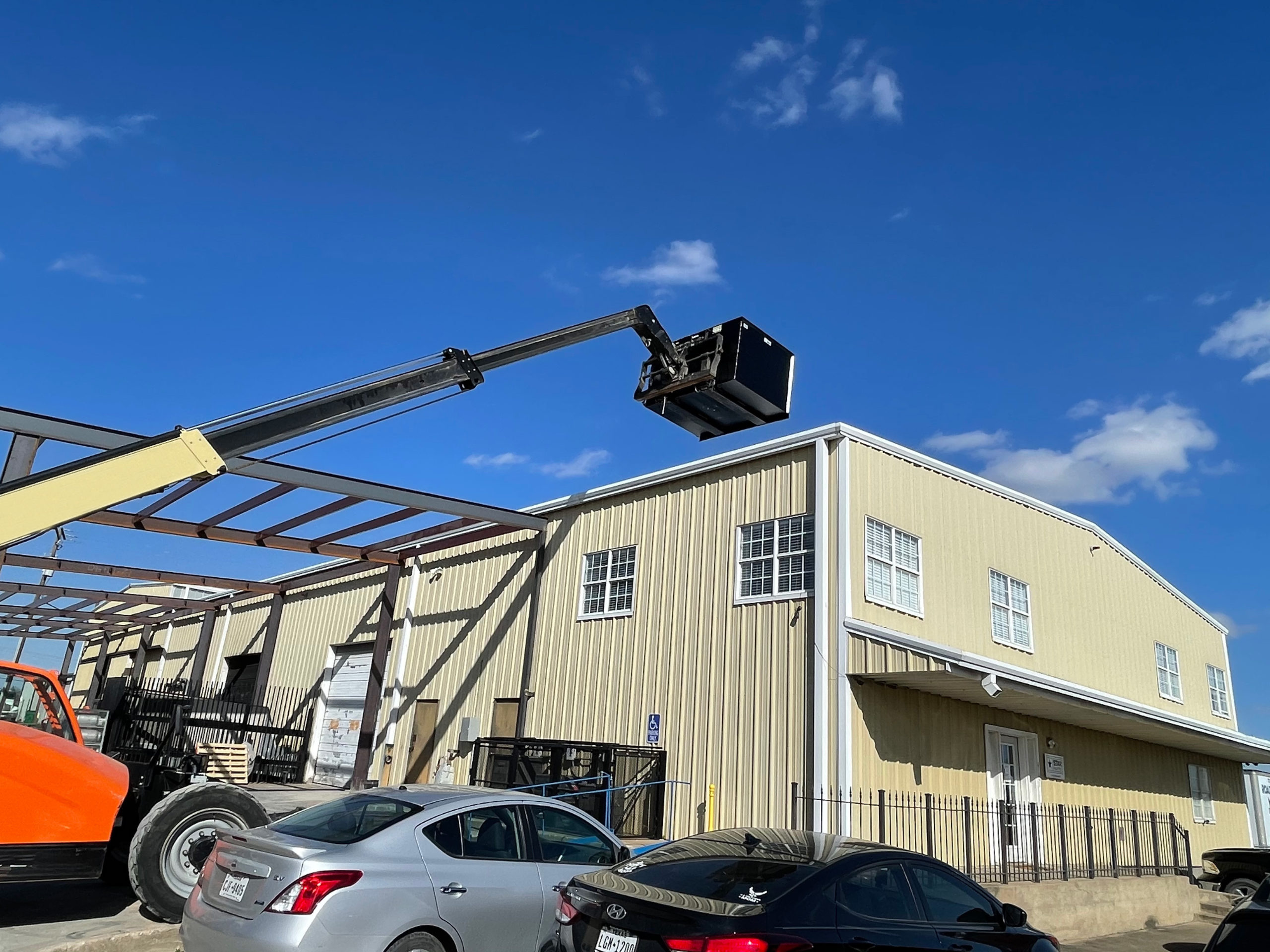 About the Heavy Duty Trash Hopper
The Star Industries Trash Hopper easily attaches to extendable forklifts with a universal 'slip-on-the-forks design and simple pin locking system for added security. The hopper's open face design allows unrestricted access to the bin area making it easy for construction workers to wheel in barrows and buggies direct into the trash hopper for easy disposal of debris.
All trash hopper models have a maximum load capacity of a generous 5,000 lbs and bin volume area ranging from 2.7 CuYD to 5.0 CuYD on the largest 1430 model.
What to use it for
Using your forklift to place a trash hopper safely and conveniently to where it's needed most whether that's ground level, elevated deck or on the roof.
An OSHA compliant alternative to home-made trash boxes that can lead to job site accidents and OSHA fines for non-compliance.
What we think you'll like about it
Heavy-duty 3/16" plate steel and sides and reinforced edges for greater strength and rigidity.
Full length fork channels add strength to bottom and ensures the correct forklift pickup points
3′ Chain & Locking Grab Hook secures the hopper to the carriage as a secondary safety measure
Shows plated manufacturer specifications including capacity and user operation for OSHA compliance.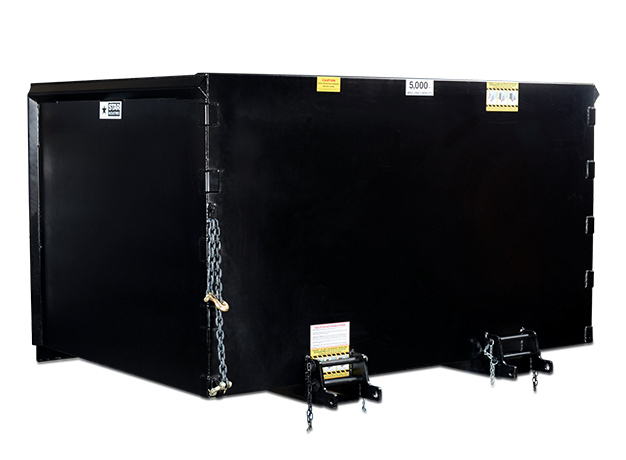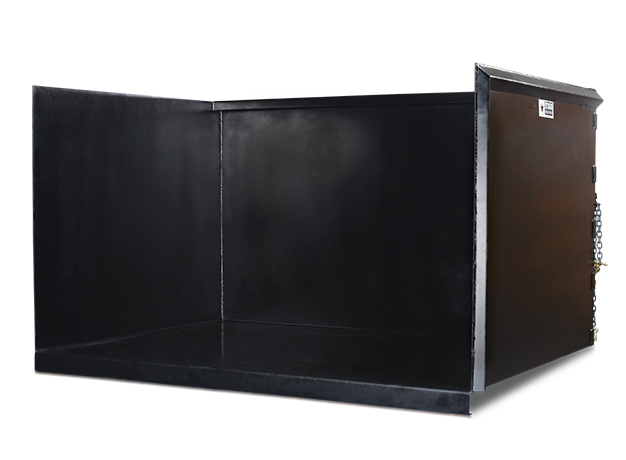 Available Models
| Model | Size | Volume | Max. load capacity | Empty Weight |
| --- | --- | --- | --- | --- |
| 1420 | 5′ w x 3′ h x 5′ d | 2.7 CuYd | 5,000 lbs | 775 lbs |
| 1425 | 5′ w x 4′ h x 5′ d | 3.7 CuYd | 5,000 lbs | 850 lbs |
| 1430 | 7′ w x 4′ h x 5′ d | 5.0 CuYd | 5,000 lbs | 1015 lbs |