May 13, 2021
Fall Protection: most cited violations and the right equipment for working at heights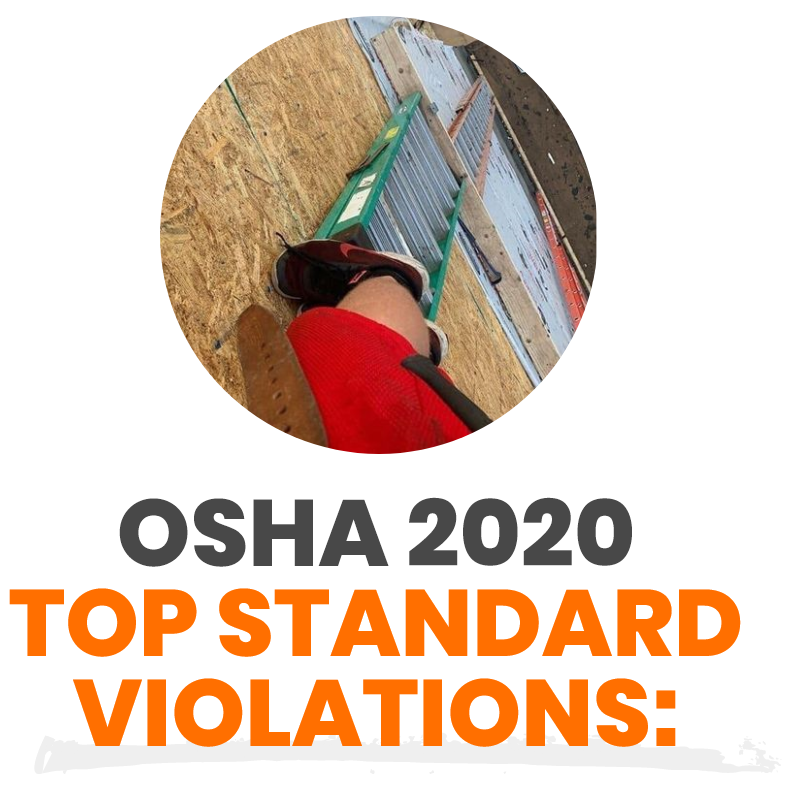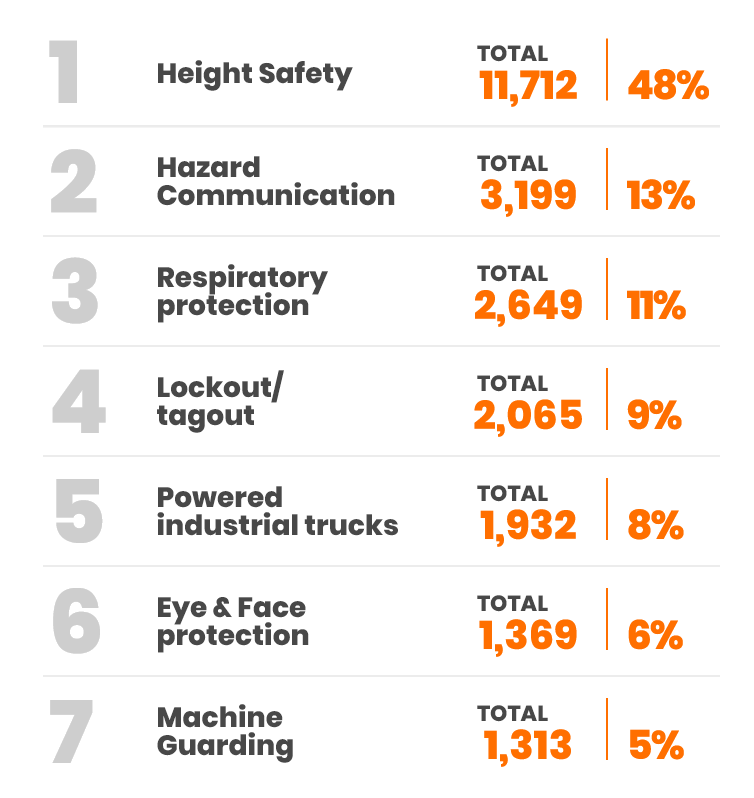 Top OSHA Violations
OSHA's most-cited standard violations of 2020 show a lot of the violations haven't changed since 2019. But some have moved up the list: ladder violations made the jump from the number six spot to number five. And fall protection general requirements and training top the list with a massive 7,045 violations. Altogether more than 11,000 OSHA violations in 2020 had to do with working at heights.
You can see from these images how careless people can be with ladders (don't try this at home).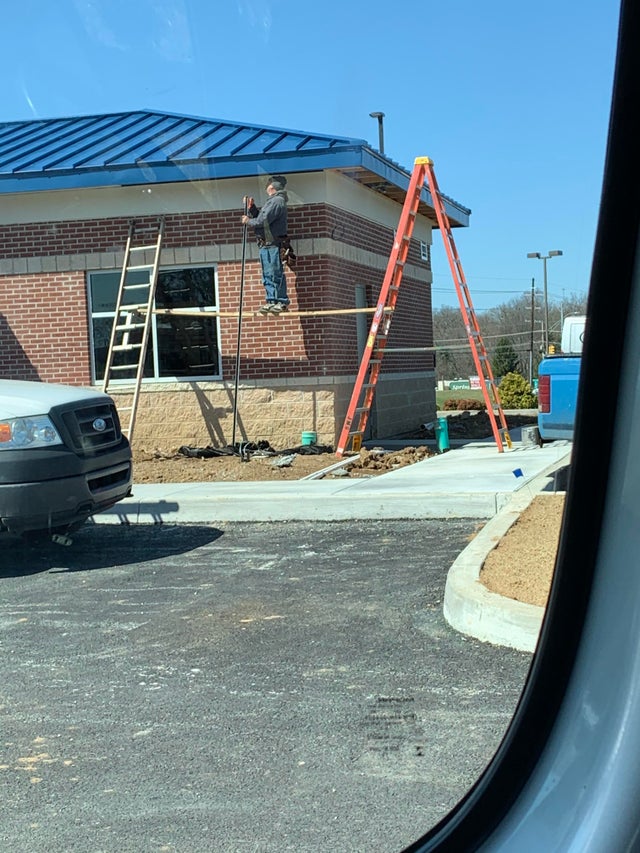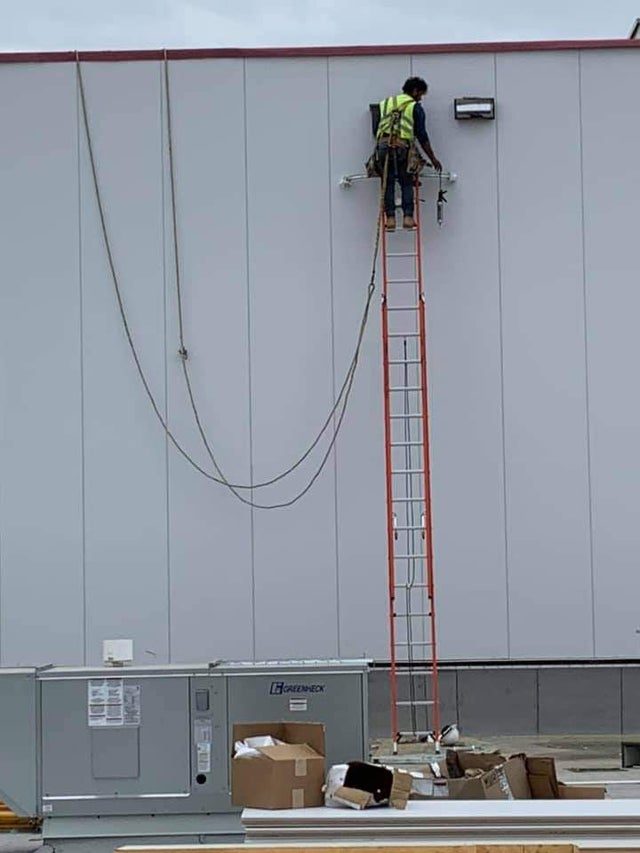 The above demonstrates that height safety is something that is often forgone in job safety protocols. With nearly 50% of all OSHA regulatory violations in 2020 being involved with working safely at heights, it's safe to say it's a common jobsite mistake.
Fall Protection – Most Cited Violation 10 Years Running
Whether it's scaffolding standards (2,538 violations), ladder standards (2,129 violations), fall protection requirements (5,424 violations), or fall protection training requirements (1,621 violations)—working at heights on the job is an often-violated OSHA standard. When you put together all the OSHA violations regarding fall safety and working at heights, it far outweighs the others. Furthermore, 2020 marks the 10th consecutive year that Fall Protection – General Requirements  (1926.501) has been OSHA's most frequently cited standards violation1. Worksites disregard protection from falling more than any of the other safety protocols.
Even if you're working with scissor lifts, scaffolding, forklifts, or telehandlers, following safety guidelines is important.
Here's some of the regulations OSHA has regarding protecting your workers from falling:
1926.501(a)(2) Walking/working surfaces on which its employees are to work have the strength and structural integrity to support employees safely. Employees shall be allowed to work on those surfaces only when the surfaces have the requisite strength and structural integrity.
1926.501(b)(2)(i) Each employee who is constructing a leading edge 6 feet (1.8 m) or more above lower levels shall be protected from falling by guardrail systems, safety net systems, or personal fall arrest systems.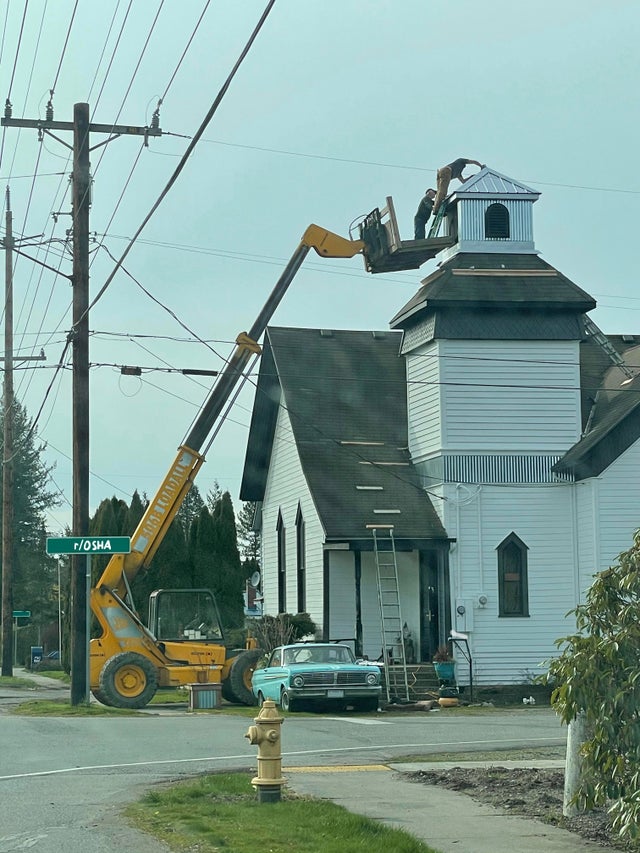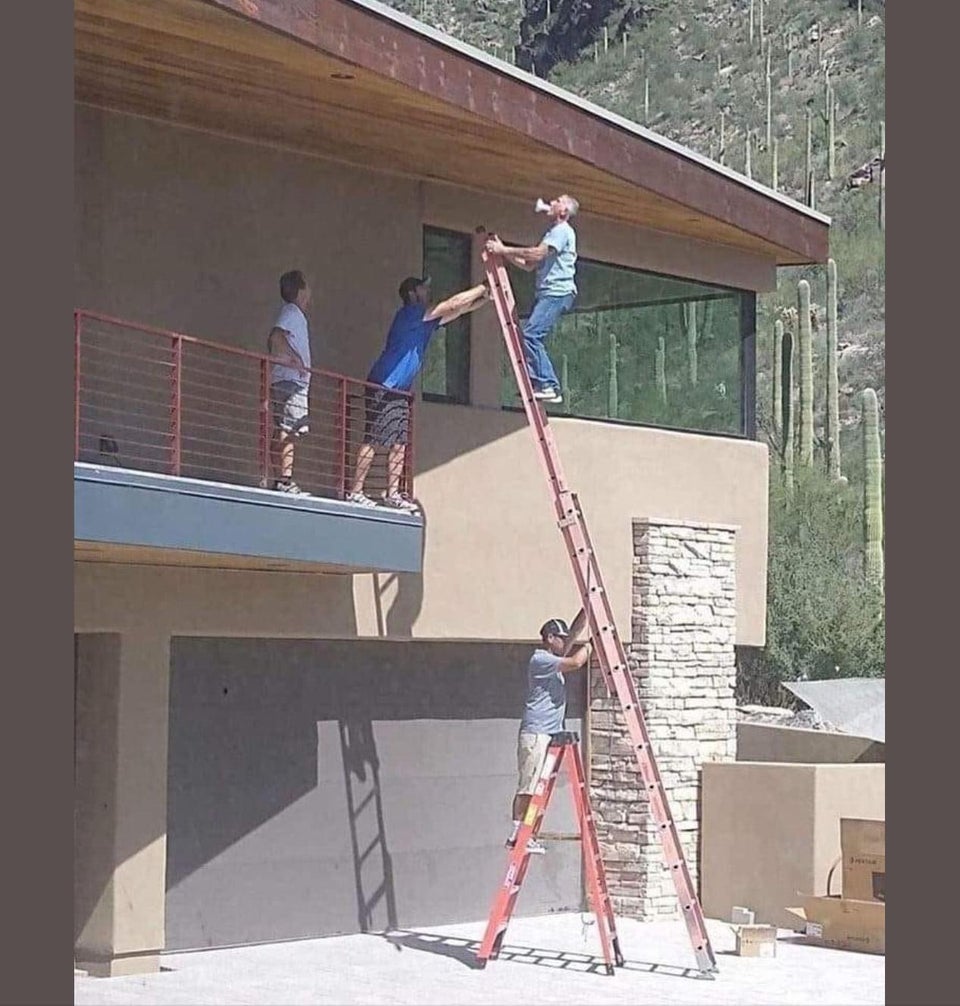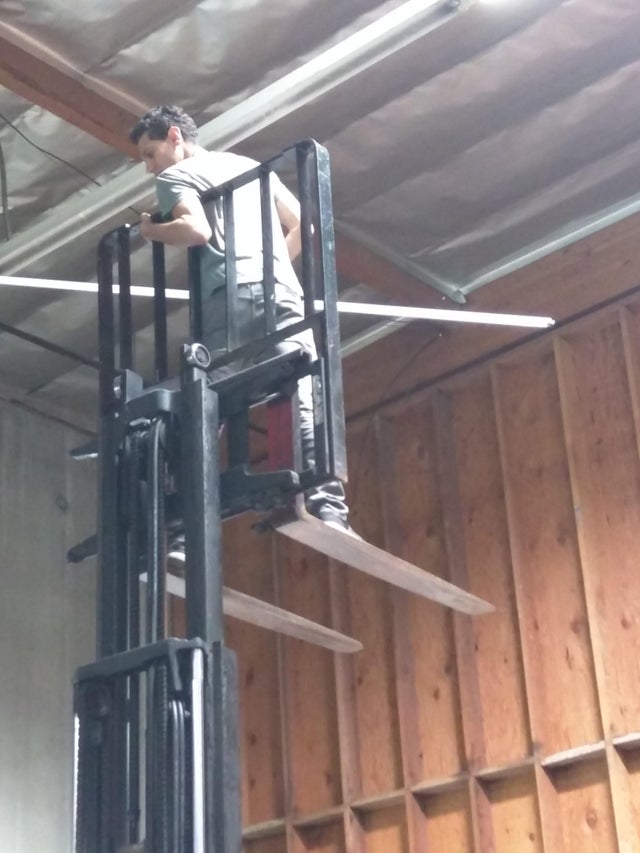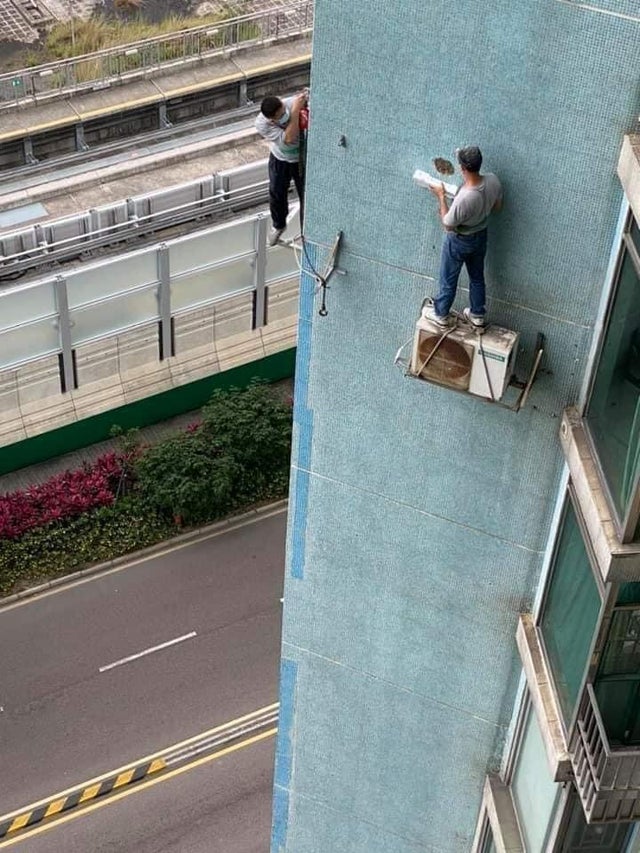 Height Safety Is Important
You may think you're following the guidelines, but any working environment where someone has the potential to fall and injure themselves is referred to as working at heights. You could be working on a roof's edge, or up on a ladder. You've likely had moments where you or your team needed to get to the rafters or reach the roof. But all you had on hand was a ladder that barely reached or a forklift without a safety platform. Maybe you found a way to make it work, but was it safe? Did it follow OSHA guidelines?
Did you know that OSHA requires fall protection for any height of 4 feet or more?
1910.28(b)(1)(i)(A,B,C) Except as provided elsewhere in this section, the employer must ensure that each employee on a walking-working surface with an unprotected side or edge that is 4 feet (1.2 m) or more above a lower level is protected from falling by one or more of the following:
Guardrail systems;
Safety net systems; or
Personal fall protection systems, such as personal fall arrest, travel restraint, or positioning systems.
So, how do you stay safe while working at any height?
The Right Equipment for Working Up High
Star Industries' attachments allow for safe and compliant work at heights.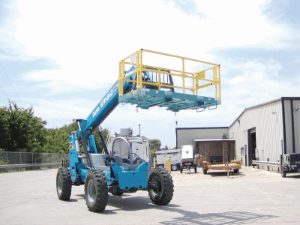 Our Safety Work Platforms are OSHA compliant and allow you to turn your forklift or telehandler into a safe working platform for your workforce. With guardrails on all sides and sturdy construction, our safety work platform is the perfect tool to reach those elevated worksites safely.
With 1,000 lb load capacity, an expanded metal deck with full-perimeter guard rails, and Spring-loaded latches and spring hinges, you know your workers will be safe at any height your telehandler can reach.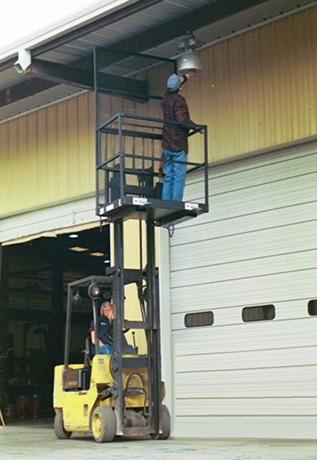 Our Industrial Work Platforms let you work comfortably in the safety of a full guard rail system, meeting OSHA standards, and letting you reach as high as your forklift or telehandler can take you.
It's safer than ladders—which as noted above, has been an increasing standard violation over the past year—and allows you to work with both hands free, without the risk of falling.
With a full-perimeter toe board and front mid-rail entrance, this 1,000 lb capacity work platform attachment lets you get the job done safely and effectively.
Don't Risk It
Don't risk your life, your workers' safety or the safety of others by using makeshift platforms or cobbled together items to reach up high. Death due to falls, slips, and trips on construction sites rose 11% in 20192. If you follow the safety protocols for working at heights and use the proper equipment attachments, you'll keep you and your team from becoming another statistic.
Stay safe and efficient on the worksite with Star Industries attachments.
With Star Industries attachments for telehandlers and forklifts, you and your team can get the job done at any height without exposing yourself or others to risks and hazards. Stay safe and efficient on the worksite with Star Industries attachments.
Check out our other forklift and telehandler attachments here. Or contact us. You can also Call Star at (800) 541-1797 and speak to one of our specialists today. Email [email protected]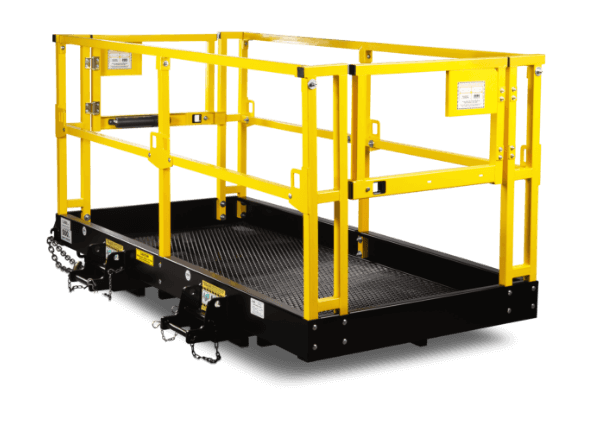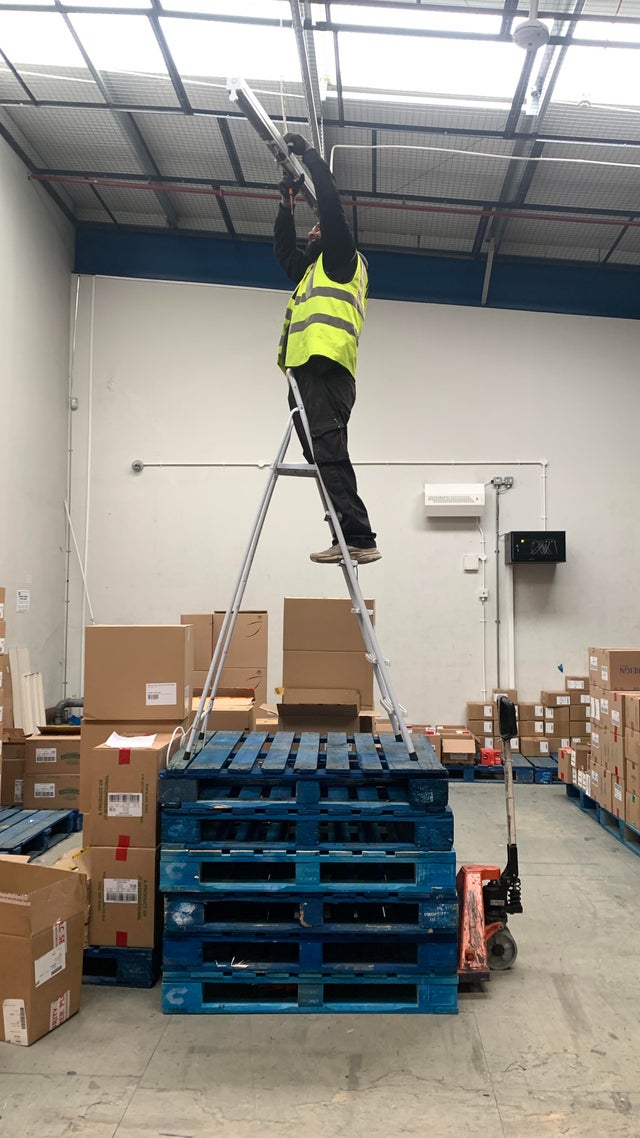 You can find more information about the OSHA standards mentioned above in the following links: